What Are the Stages of Parkinson's Disease?
Although Parkinson's disease (PD) is progressive and worsens over time, it is highly individual and affects people differently. Not all people who have PD will experience all the symptoms, and symptoms may vary in their severity between patients. Different people experience progression at different speeds, as well. However, physicians have established stages that describe how the disease progresses. These five stages are known as the Hoehn and Yahr Scale used by physicians throughout the world to classify patients in research studies.1,2
While the symptoms worsen over time, it is worth noting that some patients with PD never reach stage five. Also, the length of time to progress through the different stages varies from individual to individual. Not all the symptoms may occur in one individual either. For example, one person may have a tremor but balance remains intact. In addition, there are treatments available that can help at every stage of the disease. However, the earlier the diagnosis, and the earlier the stage at which the disease is diagnosed, the more effective the treatment is at alleviating symptoms.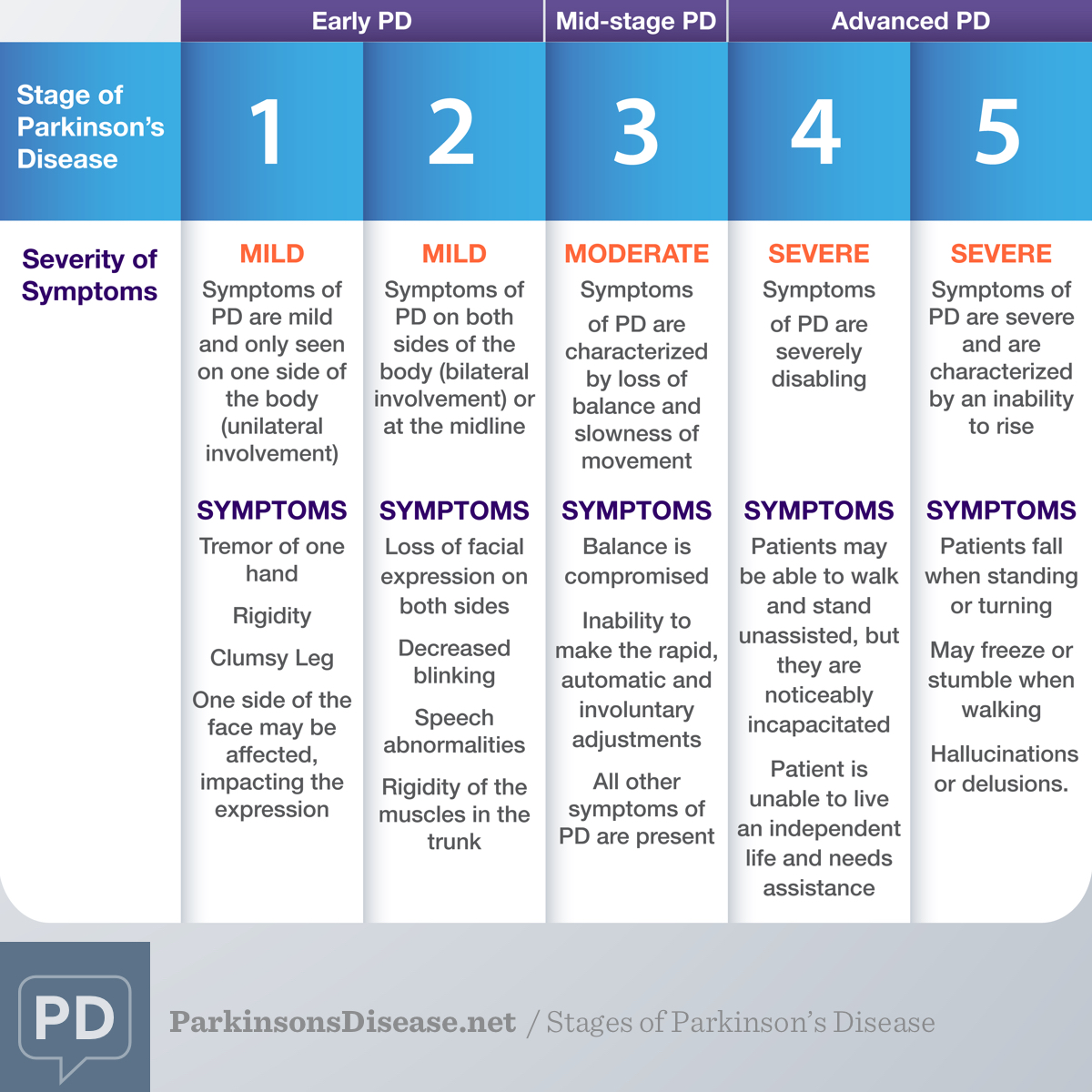 Written by: Emily Downward | Last reviewed: March 2017
View References
National Parkinson Foundation. Accessed online on 12/8/16 at http://www.parkinson.org/understanding-parkinsons/what-is-parkinsons/The-Stages-of-Parkinsons-Disease
Parkinson's Resource Foundation. Accessed online on 12/8/16 at http://parkinsonsresource.org/wp-content/uploads/2012/01/The-FIVE-Stages-of-Parkinsons-Disease.pdf.