2020: A Promising Year in Advocacy for the Parkinson's Community
I have been extremely blessed to have been given the privilege to work in all spheres impacting the global Parkinson's community. Over the last decade, I have advocated as a patient, caregiver, researcher, and physician to help improve not only the treatments and quality of life of the patients but also of the caregivers, who oftentimes are the unsung heroes making sure we as people with a chronic illness continue to thrive.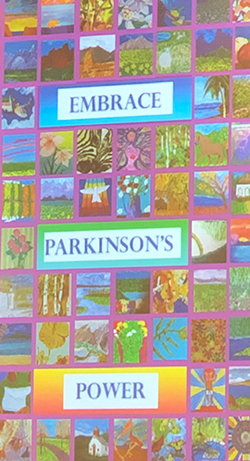 Advocating for others
My goal as a research and patient advocate has been to understand the role that gender difference plays in Parkinson's disease and how to go beyond the myths and misconceptions that are still present, to be able to diagnose young women with PD quicker than 5 years time. I believe my book Parkinson's Diva: a Guide to Women's Parkinson's Disease has had a positive role in moving the science forward and has ignited a worldwide movement to this effect, which I am most humbled and proud to have played a role in. But as my journey continues, and advances in the science prevail, as well as new treatments come to light, I feel my advocacy work on behalf of those who don't have a voice, are too frail to participate, or have low resources, has just begun.
Hispanics and the PD community
So in the last 6 months, along with continuing to advocate for gender issues in PD, I have also been fast at work trying to improve diversity among Hispanics in the PD community – who may be at higher risk of not only getting PD but developing it sooner.
According to my friend, Dr. Ignacio Mata, Assistant professor of Molecular medicine at the Cleveland Clinic, his data to date suggests evidence that there may be a trend for Hispanics to develop the disease about 7 years earlier (this is from a LARGE-PD study conducted in Hispanics outside the US).1
If this holds true for Hispanic patients living in the US as well,2 it will have a GREAT IMPACT for the future of our country in terms of the economic burden and health care, considering that Hispanics are the largest minority (17%) at present. It is said that currently in the US, there are more Spanish speaking people than in Spain.
Increasing Hispanic inclusion
We can no longer ignore the role this community could play in overall care and incidence of disease here within our country.  As such, there is a great movement underway to increase diversity including Hispanics and other minorities in clinical research. The Parkinson's Foundation is doing its part in attempting to recruit more Hispanics to participate in genetic studies.
To date, the most specific descriptions of population ancestry still exist primarily within the people of European origin. Thus, the foundation has a task force (Hispanic Parkinson's Advisory Council) to find ways to recruit and improve the participation of Hispanics in said project. This means that not only will there be several Parkinson's conferences in Spanish around the country over the next few months in cities like Chicago, Miami, Phoenix, Los Angeles, and Colorado, but also the opportunity for the Hispanic Parkinson's community to participate in the PD Gene study and elevate the participation from a dismal <1% to at least 5%. Three possible locations in Miami, Phoenix, and Ohio will serve as pilots. These same centers, I believe, will be conducting the PD Gene study for non-Hispanics as well. More information to come once available.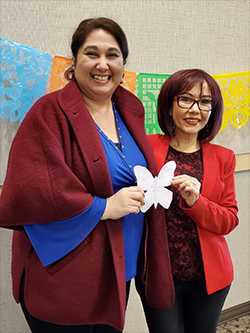 Moving forward together
So as we celebrate Parkinson's Awareness Month, I want us all to be thankful for how far we have come in the last 30 years in the treatment and understanding of Parkinson's. To that end, I want us to focus not only on finding a cure but working together with all Parkinson's patients as a unit, making sure that diversity within clinical research continues to improve far beyond the single digits it now occupies.
After all, as one of the greatest artists of all times (Van Gogh) once quipped, "To understand blue you must first understand yellow and orange."
This article represents the opinions, thoughts, and experiences of the author; none of this content has been paid for by any advertiser. The ParkinsonsDisease.net team does not recommend or endorse any products or treatments discussed herein. Learn more about how we maintain editorial integrity
here
.

Community Poll
Have you or a loved one ever tried speech therapy?