Lunch With Peter – A Fellow Parkie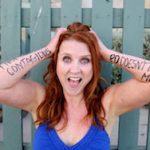 By Allison Smith

·

July 13, 2017
I was having lunch with Peter, a fellow Parkie… which can be an adventure on its own. Peter and I were slowly ordering our food looking forward to our next dose of pills. As we sat down to eat, Peter says, "This last week was a bit of a 'disaster-in-progress' for me. It was more because of an incident that I recall nearly a decade ago, than the trouble I got myself into last week, but they are connected."
I nod in curiosity as he continues, "As a Parkie you have undoubtedly filled out the paperwork" (by that he means, the Unified Parkinson's Disease Rating Scale (UPDRS) questionnaire. For those of you who don't know, using the UPDRS document is a way for our healthcare professionals to harvest patient data in a consistent way, so the doctor and we as the patient can "keep score." It also provides disease data to the industry so that meaningful research can take place.
You might remember filling a UPDRS questionnaire out. There a couple of pages with questions asked in this manner…When I get dressed, I…
Don't require anyone's help
Occasionally ask for a little help
Regularly ask for assistance
Always need help
Could not get dressed without help
Medication madness
Peter continues, "I used to laugh at some of the questions, especially the one that asks Parkies to rate their ability to remember to take their medications each day. What fool can't remember to pop a few pills at the same time every day? Well, apparently I know at least one of those fools. Yes, we are talking about ME!
With a smile, he answers, "A decade ago I would never have thought it possible to be so bad at taking pills in the right dosage, at the right times of day and with regularity. Some work better with an empty stomach and others prefer food in the belly to stave off nausea. Neupro transdermal patches seem to work better on freshly showered, but dry skin.
Consider a Parkie who must take four or five different medications each day. Some are 3 pills 4 times daily, but that could also be 4 pills for dose 1 then 2 pills per dose for doses 2, 3, and 4 and only 1 for the final dose, say before bedtime."
I snicker at the irony. Peter excitedly replies, "We aren't done yet! This same Parkie may have another one or two multiple dose medications for Parkinson's and yet another for diabetes, for instance. Now add the cherry on top: Some meds work better on an empty stomach and some work better with food in the belly. Is there an App for this?"
Try not to laugh
I nod in agreement with a smile. I am sure there is an app for this crazy Parkinson's life… If not, Peter and I are about to make millions. Peter says, "For most of this month I have been experimenting with yet another medication, and I think it is wreaking havoc in my life. I can't seem to organize and consume the correct pills, dosing and digestion considerations into a program that will follow. As a result, I have new symptoms to deal with."
With a grin on his face, Peter retorts, "So, if you happen to chuckle at a question or two on your next UPDRS, remember me. We are all fools at one time or another. Don't laugh so loud. I can hear you…"