When a Storm Threatens: Disaster Preparedness Tips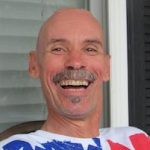 By Michael Church

·

October 22, 2018
In the wake of Hurricane Florence, I suddenly had a déjà vu moment dating back to August 2005 when a series of events took place during the unfolding tragedy known as Hurricane Katrina in which more than 1,800 people lost their lives. Since that time, my wife and I, both of us living with Parkinson's disease (PD), have learned how important disaster preparedness is to your well-being. Of course, our prayers and thoughts go out to the families affected by these terrible storms.
Although we were not directly impacted by Hurricane Katrina's effects, it did strengthen to a category 5 and targeted the Louisiana coastline. Many of our close friends in the PD community were put in harm's way just like with this most recent storm, Florence. These are two different storms and my point isn't to compare damage or loss of life in either case but to emphasize the importance of preparation for those living with PD who might find themselves vulnerable. Meteorology has come a long way in its ability to track these storms well in advance of the impending threat.
What's at stake?
Your life and health. Mother-nature can be very unforgiving and harmful. Not to mention unpredictable.
The safety of first responders can be placed at risk.
Pride/Independence can place you in a bad position.
Unrealistic expectations can create a false sense of security.
Back in August 2005 when Katrina made landfall on Louisiana, my wife and I felt helpless for the many displaced families and especially for the unprepared people coping without medication or medical attention for PD. From our home in southwest Florida, we developed and coordinated a plan to send in teams of volunteers to work in cooperation with local churches, charitable organizations, and the Red Cross to identify and provide for the needs of those with PD.
Our effort turned into a monumental task due in part to the widespread effects of the storm. Many families were separated and lost contact with their loved ones, patients and care providers were split up, and some shelters were not deemed to handle the "medically needy". We had teams from Texas, Georgia, Tennessee, and Florida going from shelter to shelter looking specifically for people with PD. They distributed food, clothing, and emergency medication for those that didn't have access to medication. We were contacted by a reporter doing a story about one family who got separated from their grandfather, who has PD, and asked to assist in getting the word out that they were looking for him. Through a series of phone calls, we did locate the grandfather. He was taken by helicopter to a medically needy shelter that offered care and medication for his PD. We were able to reunite the family and relocate them to an assisted care facility that set up temporary housing during the storm. We also found them a new home and furnishings through generous donations by the collaborative efforts of some local PD organizations and other charities.
Lessons learned
Be prepared. At the beginning of the storm season, pack in plastic totes any important documents, photos, food, water, radio, flashlights, batteries, etc. (see hurricane guides for a complete list).
Medication refills. The effects of a major storm can last for several weeks depleting your medication supply. Most pharmacies will provide extra refills to cover extenuating circumstances and insurance companies will relax the rules on certain medications.
Identification. Identify yourself to authorities as a care provider for those caring for someone with PD so you won't be separated.
Locate shelters. If you are evacuating, find out which shelters are authorized as medically needy and check to see if pre-registration is necessary. Also check to see what services they provide.
Make plans ahead of time. Have a plan in place for evacuation before and after the storm passes. Cell phones may not work.
As Hurricane Florence begins to wane in intensity, just as with Katrina, widespread damage and loss of life are likely to follow. If you have a medical emergency, dial 9-1-1, but for those living with PD and having symptomatic difficulties, obtain as much information from federal and local agencies as possible and remember to be patient but also to be safe. We want you to stay informed but to remain healthy too.
Our prayers and thoughts are with all of those affected by Florence and as usual share your comments or experiences below. Keep battling my friends!
This article represents the opinions, thoughts, and experiences of the author; none of this content has been paid for by any advertiser. The ParkinsonsDisease.net team does not recommend or endorse any products or treatments discussed herein. Learn more about how we maintain editorial integrity here.