There is much to do made of a baby's "firsts." First word. First tooth. First step. I do not remember my first step, but I definitely remember my first long walk and outdoor hike.
I also recall the giggles and joy when I first tried walking poles at a health fitness convention. I felt like a kid with a new toy!
Nordic walking is for all ages
A colleague and I were attending the fitness convention while searching for a new activity class for our college students. We bought sets of Exerstrider poles for the college students to use since Nordic walking combines cardiorespiratory exercise with the use of lower and upper body muscles.
Students liked that adding poles helped them burn more calories and raise their heart rate higher than ordinary walking. Besides, it was fun!
Many seniors suffer from knee, hip, and spine problems, which can decrease their willingness to exercise due to pain. Using walking poles can reduce load-bearing weight on these areas, help with balance, and provide stability.1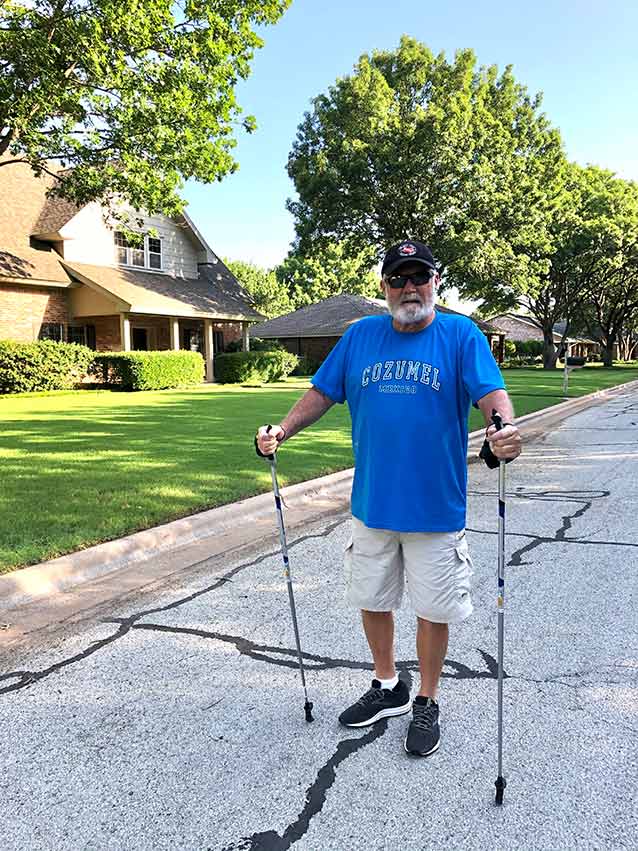 Different terrains
J.F. Paley started teaching folks, including a few 70-year-old women, how to use poles to walk the hills of San Francisco. It was not long before Paley led classes all over the country to adults from age 50 to over 90 years old.
She guided them over trails, rocks, and streams outdoors. She led them in classes at adventure stores, local recreation stores, and senior activity centers.1
Benefits for Parkinson's
Tom Rutlin became a crusader for walking with poles in the late 1980s and developed "Exerstriding." His Exerstride walking programs are for athletes, everyday exercisers, and persons dealing with health complications like obesity, diabetes, and arthritis.3
They have also been proven to be life-changing for persons with the neurological challenges of Parkinson's, multiple sclerosis, or peripheral neuropathy.3
It has been noted that walking with poles helps people with Parkinson's walk more upright. This helps with posture. Taking longer strides gently stretches a person's limbs and the body "rotation" while poling helps improve coordination.5
Walking with poles creates a steady cadence, which can improve one's pace over time.4 Research has shown that Nordic walking has a beneficial effect on freezing of gait and the improvement appears to be long-lasting.5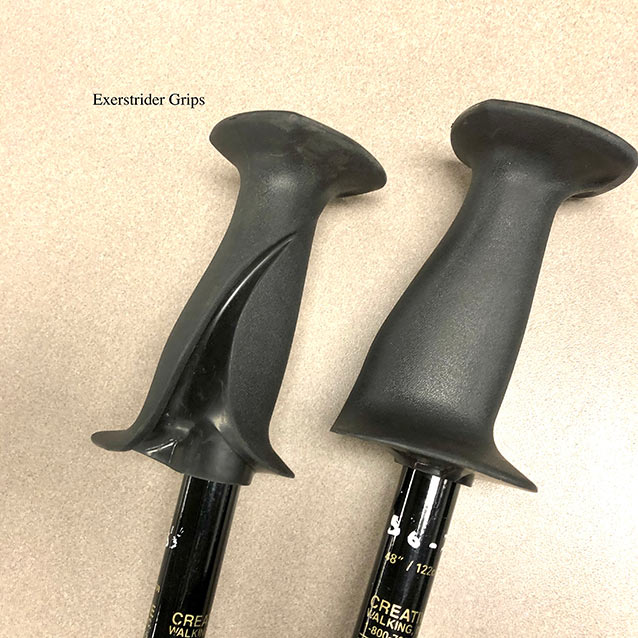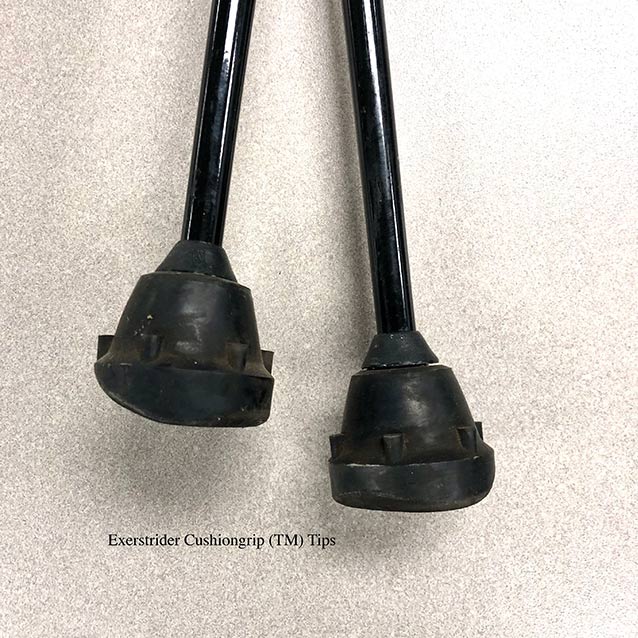 Which pole is best?
There are several brands of poles available including Exel, Exerstrider, Leki, and Activator (Rehab). The latter was designed by an occupational therapist and gerontologist and is specific to bearing more weight from the user as needed for support.
The best pole for you is one that is the correct length, has the tip or tips for the surfaces you will walk on, and supports you as much, or little, as needed.
Poles may come as a single piece in which case you want to buy the correct length relative to your height. They may telescope in order to accommodate use by people of various heights such as in a class or therapy setting.
Some break down into shorter lengths for packing ease during travel. The weight of the pole will vary based on its composition. Different tips and handgrips suit the terrain and the way you will use the pole.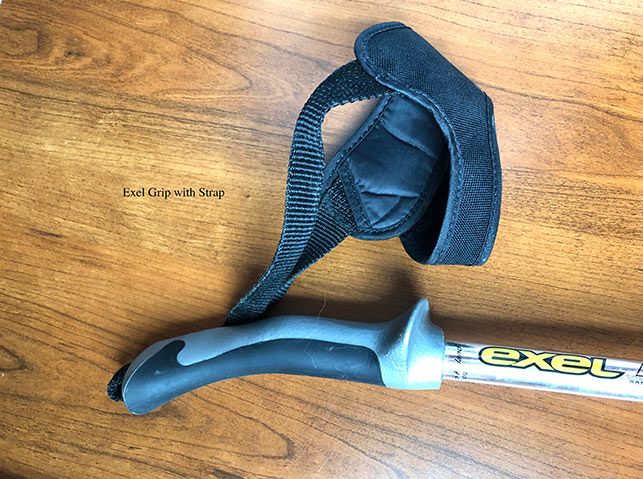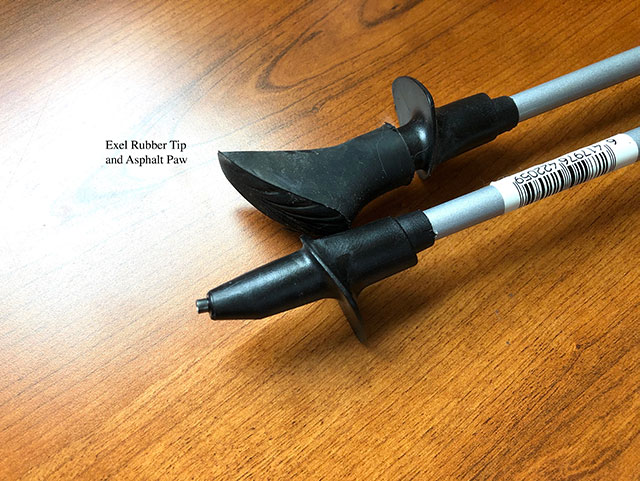 Try out different types
Try a few different types of walking poles if at all possible before you buy. Learn how to properly use them to receive the best benefits.
Watch instructional videos online to learn more about good walking techniques. Enjoy your first Nordic walking excursion and may many more follow.
This article represents the opinions, thoughts, and experiences of the author; none of this content has been paid for by any advertiser. The ParkinsonsDisease.net team does not recommend or endorse any products or treatments discussed herein. Learn more about how we maintain editorial integrity
here
.

Community Poll
Do you experience issues with spatial awareness?