Your Treatment Journey: Results from a Recent Survey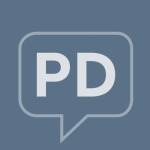 By Editorial Team

·

February 5, 2019
Every individual with Parkinson's disease (PD) can have a completely unique experience with all aspects of the condition. From time at diagnosis, symptoms experienced, condition progression, and more, no two individuals with PD will share the same path. One issue that individuals with PD commonly diverge on is treatment. Some individuals may be happy with their current regimen and may feel as though their symptoms are under control, while others may have tried multiple different therapies with little to no relief. In order to get a better understanding of these varying aspects of PD, including varieties in treatment experiences, we conducted our 2018 Parkinson's Disease In America survey. Over 1,150 individuals with PD and 515 caregivers to someone with PD participated in the 100-question survey, which addressed topics such as diagnosis, quality of life, relationships, symptom management, and more. When it comes to all things related to treatment, the following trends were found.
Becoming a part of the team and financing treatment
Roughly 60% of respondents indicated that when it comes to their PD, they feel strongly that they play an active role in the treatment decision-making process. Conversely, only 7% of respondents strongly felt the opposite to be true and felt as though they did not play an active role when it comes to treatment planning. Additionally, when it comes to seeking out information about PD, many respondents reported wanting to be in the know and wanting to do their own research. In fact, over 40% of those surveyed said that they strongly agreed with the statement, "I actively seek out information about the latest Parkinson's disease medications."
Overall, the financial impact of PD on individuals with the condition was reported to be moderate, with over 70% of respondents reporting that they spent less than $200 a month (out-of-pocket) on PD-related therapies.
Experience with DBS
DBS is a procedure that many with PD often wonder about or consider. About 1 in 10 survey respondents reported having DBS, and over half of those who reported having the surgery, had more than one operation performed related to their DBS. Common reasons reported for a second (or more) DBS-related surgeries included the following:
Battery replacement (39% of those who underwent DBS)
Getting a new neurostimulator (8% of those who underwent DBS)
Replacement of the lead wire (6% of respondents who underwent DBS)
Needing to target a new area or structure within the brain, such as the globus pallidus (GPi), subthalamic nucleus (STN), or the ventral intermedius nucleus (VIM) (4% of those who underwent DBS)
Exercising regimens
Exercising has been linked to a potential delay in the progression of PD, as well as to a potential improvement in symptom control. About 80% of respondents in our survey reported that they exercised at least once a week. Over 35% reported exercising two to three days a week, and 31% reported exercising four or more days a week. Some of the most common exercise routines included the following:
Walking (59% of respondents)
Flexibility exercises or stretching (51% of respondents)
Biking, including stationary biking (36% of respondents)
Gait and balance training (32% of respondents)
Strength training and/or resistance training (25% of respondents)
Breathing and/or mindfulness exercises (15% of respondents)
Boxing (15% of respondents)
Other types of exercises that were including in routines included yoga, marching, dancing, water exercise, aerobics, golf, tennis, tai chi, swimming, Pilates, and more.
Symptom control and supplemental therapy
Adequate control of PD symptoms can often lead to increased quality of life. Over half of the individuals surveyed felt as though their PD was moderately under control, and about 25% of individuals reported having PD that was very well controlled. On the other end of the treatment efficacy spectrum, less than 10% felt as though their PD was not well controlled at all, and 15% of respondents felt strongly that they have tried everything possible to manage their symptoms, yet they are still not controlled.
In an attempt to achieve better control over symptoms, some individuals reported utilizing complementary and alternative therapies when it comes to their PD. Common complementary and alternative therapies included taking vitamins or supplements (including melatonin, CoQ10, and/or turmeric), and eating a balanced diet or participating in other diet-related interventions. However, it is important to consult your doctor or healthcare provider before starting or stopping any supplemental therapy, including taking over-the-counter vitamins and supplements, to avoid any negative treatment impacts.
Groiss SJ, Wojtecki L, Südmeyer M, Schnitzler A. Deep brain stimulation in Parkinson's disease. Ther Adv Neurol Disord. Nov 2009; 2(6), 20-28. Available from: https://www.ncbi.nlm.nih.gov/pmc/articles/PMC3002606/. Accessed September 23, 2018.