Reflecting on Aging with Parkinson's
Last updated: November 2022
Posy has had an incredibly joyful month full of playing in concerts, composing and directing songs for entertainments, and attending super parties. She has reveled in the compliments and the customary, "I don't know how you do it. One would never guess you had Parkinson's" comments. It was fun getting dressed up and such a treat to socialize again.
Behind the scenes struggle
The doctor visited for Posy's annual review. Posy feared that her lack of exercise would provoke a bad result. However, she surprisingly scored even better than in previous years and is still ranking in the 1 to 1.25 category of the Parkinson's Hoehn and Yahr Scale. The relief she felt on receiving this information was immense. Immediately, Posy was transformed into an "I'm ok" optimist.
Behind the scenes, Posy had been struggling to maintain her energy. Car-sick on arriving home after each rehearsal and event, then crashing in bed all the next morning. She wondered how long she could keep up the pace.
Sadly, a friend's husband has just received a Parkinson's diagnosis. He has plunged so deeply into depression that he cannot see a way forward. Posy tried to help, but he was completely devastated. The trouble is, if you scratch the surface of Posy's cheerful demeanor, you might find a scared little girl who is running out of encouraging facts and thoughts with which to comfort anyone.
Fearing Parkinson's progression
Sometimes Posy wonders whether the answer to her fear of needing care is to jump off a cliff in advance. Yes, this sounds extreme, but Posy is used to being the one who brings a certain liveliness and fun to any gathering, so she is terrified of becoming dull-witted and vague.
Posy has danced her way through life and does not like losing her fitness (such as it was) to the aging process, let alone facing the challenge of having to exercise to just keep mobile.
Added to the horror of declining mobility and worsening pain is the awful possibility of looking older. Will Posy develop that blank facial expression and a feeble voice? Will she be too foggy or shaky to enhance her appearance with pretty clothes or flattering make-up?
What if she presents as so unappealing, grumpy and unkempt that no-one wants to be with her? Posy hardly dares to breathe when it crosses her mind that she might lose her husband. This is insulting to him, really, but no-one wants to be pitied rather than desired!
What does normal aging look like?
Posy attended a small school reunion at the weekend. She was relieved to see that her friends still looked much the same as she does. Most were fairly slim, albeit with less defined waistlines. Since the last meeting, skin had sagged somewhat, faces had lost their natural bloom of youth and eyes had dimmed a little. Therefore, it is safe to assume that these features apparently can be expected.
It was a brilliant evening, and Posy had a lovely time. Though it did occur to her that a few years ago (well, 20!) they had stood up for most of the night and enjoyed the attention of passing young men, whereas now they were relieved to have a private dining room to themselves.
Posy certainly still looks quite good for her age, although that may be just as a result of putting in time and effort! However, apart from one heart attack and one cancer scare, no-one at the reunion apart from Posy herself had a "condition." No one else had to make sure that their arrival and departure coincided with a pill/stamina schedule.
Is worrying pointless?
All 8 girls had attended the same incredibly academic Girls' Grammar School and their minds were even more razor sharp now after all their varied life experiences. With the joy of maturity, their competitiveness was gone. Support, genuine empathy, and love flowed freely as past sorrows were shared. Joys and successes were celebrated without any envy. The bonds of friendship were glued ever tighter.
Acceptance? Posy is not quite there yet! Having pored over the photos, Posy's self-confidence has taken a knock. She is trying to convince herself that the photography was bad. She should never have a photo taken of herself indoors at night ... on the end of the row ... by a shorter person. Of course, 20 years ago, the photography was not an issue.
Does Parkinson's take away our looks? It is not comforting that further down the line, the friends will all look more wrinkly, in spite of their (hopefully) still sparkling intellects, and that the brightness that once flooded their naive, younger faces will have disappeared completely. How will Posy compare physically with her schoolmates then? Is worrying about it all not only pointless, but also an additional cause of decline?
God, grant me the serenity to accept those things I cannot change (and the wisdom to replenish my moisturizer and mascara!)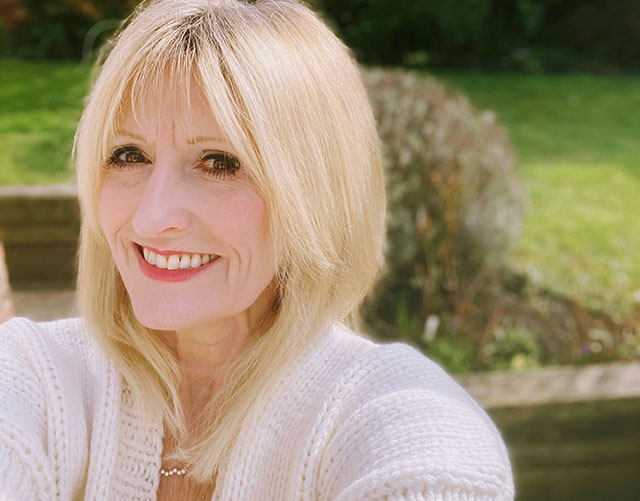 This article represents the opinions, thoughts, and experiences of the author; none of this content has been paid for by any advertiser. The ParkinsonsDisease.net team does not recommend or endorse any products or treatments discussed herein. Learn more about how we maintain editorial integrity
here
.

Community Poll
Do you or a loved one experience micrographia (small handwriting)?