Peter Whyte
Last updated: August 2019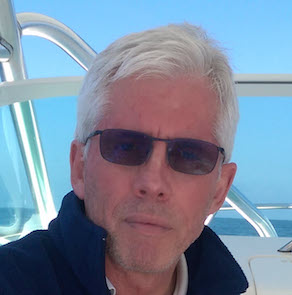 Peter was previously an advocate on ParkinsonsDisease.net.
Peter Whyte is 66 years old and is a semi-retired founder and investor in startup technology companies. One of the companies he co-founded in 1995 was MedicineNet.com, now a WebMD company. Peter has been founder & CEO of seven different companies over his business career of nearly 50 years. "I am as busy now as I have ever been," says Peter, "albeit not in financially rewarding investments. I now teach Parkies about this disease we share, Parkinson's Disease, and specifically about one of its most insidious symptoms, depression." Peter says a positive attitude is one of the most powerful things one can do to fight any disease, or solve any problem, but acknowledges the difficulty in achieving positivity. "I've been speaking to the PD community for years, mostly in person at support group meeting, trying to have Parkies understand the mechanism of dopamine related depression. "It's quite intriguing really, and controlling depression helps one take control of their physical, social and intellectual selves, and understanding the mechanism gives one control they never get otherwise."
Peter is now eleven years into his own PD journey, has had DBS (deep brain stimulator) surgery and takes a lot of Sinemet, Neupro and Azilect to control the more than 20 symptoms that affect him. "I welcome the opportunity to reach out to more Parkies through Health-Union.com and share my experiences with this disease. I know I can help a lot of people.
Click here to read all of Peter's articles on ParkinsonsDisease.net.