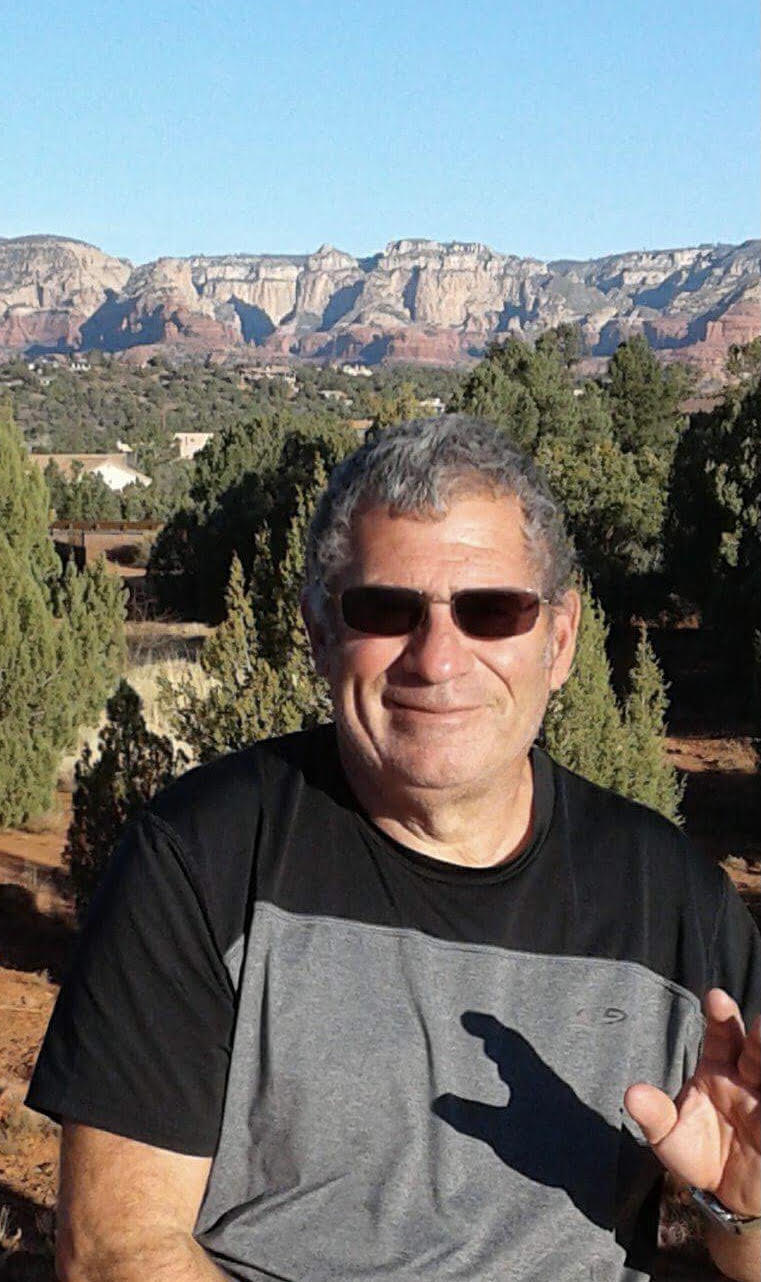 This is Mike Krukar. He retired nine years ago. After living in Anchorage, AK for over 30 years, Mike and his wife, Fraya, moved to beautiful Sedona, AZ where they live with Tom and Geri, their rescue cats.
Mike earned a Master's in Community Mental Health in 2001. His career always included working with people in crisis. This was true whether as Shelter Supervisor for Salvation Army, working for State of Alaska, Human Services or developing his own business. Mike's own personal crisis led him to 32 years of continuous sobriety. He pursued and obtained a Presidential Pardon for distribution of a controlled substance, a felony, in 1999. This inspired him to collaborate with the Alaska Court System, Wellness and Therapeutic Courts in developing the NALGroup, LLC. It was a cutting edge therapy using Naltrexone and group therapy to help repetitive misdemeanants and felons to stay clean, sober and out of jail. This group is still active in Anchorage today.
Mike's philosophy of making the best out of challenging and seemingly insurmountable situations is his super power. In October if 2020, in the middle of Covid-19, Mike received his diagnosis of PD. Rather than being shocked and traumatized, he was relieved to know what was happening. He immediately began planning his course of action. Control what you can. Currently Mike routinely exercises with Parkinson's specific programs including Blessings Health Care (LSVT), Stanford Parkinson's Outreach, and others. He has sought out others with a shared diagnosis and meets with them weekly. Also, Mike (tries) to eat a Mediterranean Diet. A terrific healthcare team, which includes a neurologist and a movement disorder specialist has been central to Mikes coping.
Mike continues to volunteer in the community. Although he can no longer "run chains" for football or keep the stats for long jump at the high school track meets, there are things he can do. He runs the clock for soccer games at the high school, as long as he can get up and down the stairs. Even if it takes longer, he can still pack and deliver weekend food bags at the local food bank for the elementary school.
"Dealing with my PD diagnosis has rekindled a passion of working with others. So, is it too cliche to say my tragic diagnosis has been a blessing of sorts? I offer a unique perspective being diagnosed at 63. I'm not tech savvy, but I have experience reaching out to folks at a gut level. I also have faith in Jesus Christ which gives me unyielding hope."