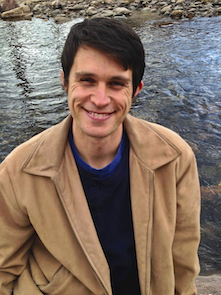 Matt was previously an advocate on ParkinsonsDisease.net.
Matt Zepelin is a mindfulness teacher, Certified Feldenkrais Practitioner®, and PhD candidate (University of Colorado) located in Boulder, Colorado. Matt has worked with people with Parkinson's disease in workshops, classes, and private sessions since 2013, and he runs the Mindful Movement for Parkinson's Audio Library.
A longtime meditator, Matt's mindfulness training includes three years of residential practice at a Zen monastery in the Rocky Mountains. His interest in "mindful movement," including the Feldenkrais Method and Tai Chi, grew out of the need to deal with chronic pain and functional impairment due to a cervical spine injury from snowboarding as a teenager. Matt enjoys the inspiration and humor he so often finds in the Parkinson's community, and he loves to see people with PD connect with their bodies in new and hopeful ways.
Click here to read all of Matt's articles on ParkinsonsDisease.net.