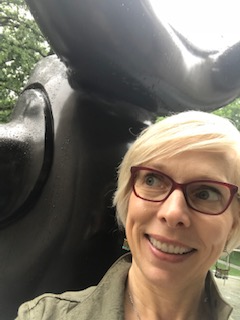 Gretchen was previously a health leader on ParkinsonsDisease.net.
Gretchen Rosswurm was diagnosed with Parkinson's disease (PD) in 2017 at the age of 52.
Her commitment to the Parkinson's community springs from a deep history of PD in her family while at the same time believing that what seems an impossible challenge creates opportunities for connection, healing, and hope.
Professionally, Gretchen's work experience centers around corporate philanthropy. She also blogs and writes short fiction. She lives with her family in Dallas. Gretchen was selected to join the Parkinson's Foundation People with Parkinson's Council in 2018 and was elected as Chair in 2020 after serving as vice-chair.
Click here to read all of Gretchen's articles on ParkinsonsDisease.net.