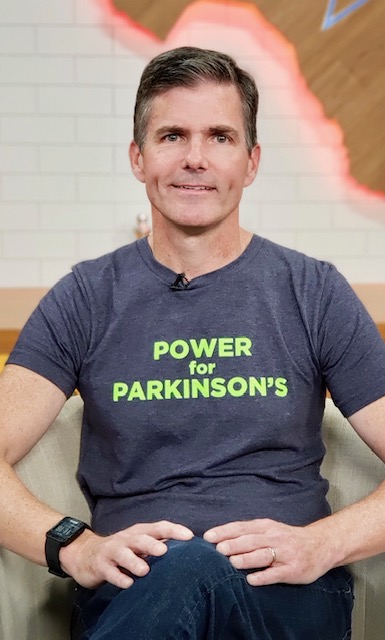 Allan was previously a health leader on ParkinsonsDisease.net.
Allan Cole was diagnosed with young-onset Parkinson's disease in the fall of 2016, at the age of forty-eight. Since then, he has devoted significant time and energy to supporting people who live with PD by raising awareness, providing education, garnering funds for research and support services, and writing about his own experiences of living with Parkinson's. He and a friend also created PD Wise, a hub for sharing personal stories, experiences, and wisdom gained from living with Parkinson's that encourages human connections and provides opportunities for learning.
Allan is a professor and the academic dean in the Steve Hicks School of Social Work at The University of Texas at Austin, and also a Professor of Psychiatry in the Dell Medical School. An avid writer, he's published ten books and dozens of articles on a range of topics related to bereavement, anxiety, and spirituality. Currently, he is writing a book on counseling people with Parkinson's disease, which will be published by Oxford University Press.
Active in the Parkinson's community, Allan serves on the Board of Directors at Power for Parkinson's (powerforparkinsons.org), a non-profit organization that provides free exercise, dance, and singing classes to those living with Parkinson's disease in Central Texas and globally through instructional videos. He also works on behalf of the Michael J. Fox Foundation for Parkinson's Research, running marathons and participating in other events with Team Fox.
Allan and his wife, Tracey, were married in 1992, and they are the parents of two daughters, Meredith and Holly.
Click here to read all of Allan's articles on ParkinsonsDisease.net.