Gretchen's Top 10 Christmas Gifts for Care Partners of People with Parkinson's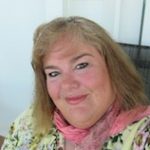 By Gretchen Church

·

December 19, 2018
"I am a Caregiver… What is YOUR Superpower?"
Being a care partner for someone with Parkinson's is no easy task. As both my husband and myself have Parkinson's, we have the unique perspective of being both care partner AND a person with PD. While we play on our strengths, I must quietly admit he does a lot of the day to day caregiving, as I have a few other issues than just PD.
Often times family and friends really do not have any idea what all is involved in caring for that loved one with Parkinson's. So if it is a spouse, adult child, grandchild, or whoever, that has full-time care of your loved one, they need some help and some recognition on what a fantastic job they are doing! So here are some great gift ideas for those awesome people! Some of these may be similar to gifts for the person with Parkinson's but I think both can benefit from similar gifts.
Respite care
They need a break! This is a 24/7 job for the most part and they need some time to just be them! Either another family member or pay someone to come in and sit with your loved one for a few hours and give your caregiver a break! Let them go out to eat. Maybe get their hair done or go shopping. Have a mani/pedi or simply do NOTHING at all!
Journal
It can be a daunting and emotional task to be a care partner to someone with PD and a journal can help a person write down their feelings, emotions, fears, and hopes. They can also have 2 of them. One for themselves and one to journal issues with the person with PD, so that they can bring it up to the doctor. Changes in attitude, symptoms, meds not working, questions, things like that.
Books
There are some really great books out there about Parkinson's disease written in non-medical speak. There are some written by caregivers, FOR caregivers as well. Also there are books of encouragement for those times when things seem to not be going well. "Living well with Parkinson's Disease" is a good book for the basics of A to Z of PD. I also like "Take Charge of Parkinson's Disease" and "A Soft Voice in a Noisy World" just to name a few.
House cleaning service
Let's face it we all struggle to with cleaning our houses. But having to do THAT on top of taking care of someone with PD is just exhausting if not impossible depending upon the situation. Even to have someone come in every other week and so some deep cleaning is a great idea!
Grocery delivery service
Most areas in the US are now offering some type of grocery delivery. In our area, they are SHIPT and INSTACART. If your loved one is familiar with their smartphone or computer, they can shop for their groceries online and they will be delivered to their doorstep. They are licensed and bonded. It is an awesome timesaver and energy saver as well!
Man Crates or Women Crates
 
We all need some laughter and joy in our lives! Give a wonderful gift that will be full of fun food or something to tinker with or just feel good about! Mancrates.com or you can find all kinds of ideas at cratejoy.com. From silly to sentimental!
Personal care baskets
Our caregivers often neglect their own personal care for the sake of those they are taking care of. Sometimes caregivers just need to be pampered themselves. For women: A basket from Bath and Body Works or put one together yourself to include skin care, bath soaps, and relaxing oils for the bath and body. For the men: They need to remember to take care of their skin as well. There are some very MANLY products out there at Bath and Body works or at any retailer! There are also shaving kits and other personal care ideas for men as well!
Experience gift cards
To go along with the respite care! A ladies' night out or a men's night out! A gift of a mani/pedi or a massage is a great start! A night out at a baseball game or the theater! The list is endless. The point is just to give the caregiver some time away and regenerate and relax! Understand that they are NOT necessarily going to take you up on a week-long cruise away from their loved one… It would be probably more stressful than relaxing. But… in some circumstances it may be the perfect gift!
Yoga/gym/personal trainer
It is very important that caregivers take care of themselves! They are useless to anyone if they become run down and sick themselves. The optimal thing is that both the loved one with Parkinson's and their caregiver are involved with an exercise program together. Sometimes that is not always a doable the situation. A gift of a yoga class, a gym membership, or a personal trainer will help not only the caregivers body but mind as well!
Understanding
Being a care partner to someone is a full-time job! It can be tough, sometimes without appreciation, but done out of love. Give the gift of YOU, let them know you are there for them! Give the gift of understanding. If you are not really sure about Parkinson's disease or how it really affecting your loved one, read up on the disease. Try to put yourself in not only the person with PD but also their care partner's shoes. Give them the gift of a visit now and then. Just to sit down and vent or talk. Maybe they need a little break an hour or so to do NOTHING if that is what they want! Most importantly, give them the gift of LOVE! That is the best gift you can give anyone!
This article represents the opinions, thoughts, and experiences of the author; none of this content has been paid for by any advertiser. The ParkinsonsDisease.net team does not recommend or endorse any products or treatments discussed herein. Learn more about how we maintain editorial integrity here.