Spotlight: Exercise & Wellness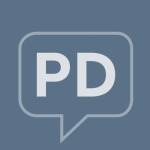 By Editorial Team

·

June 1, 2017
We often hear about the benefits of exercising from our doctors, the media, and many other sources. Research has shown the importance of exercise for people with Parkinson's, so for the month of June, we want to discuss the benefits of staying active. In addition to traditional medicine and exercise, there are complementary therapies such as yoga, mindfulness meditation, and Reiki that can help manage symptoms and improve overall wellness.
We want to hear from you! How has exercise and wellness impacted your life with Parkinson's? Let us know by posting in the our forums, sharing your story, or tweeting!
Forums
What types of exercises and complementary therapies have worked for you? Have any tips on how to get started? Please share it with us in our exercise and wellness forum:
Stories
How has exercise and wellness impacted your journey with Parkinson's? Share your story with the community here:
Twitter
Head on over to Twitter to follow us and discuss exercise and wellness. We'll be using the hashtag #PDWellness:
Related articles
Read more about exercise and wellness with PD:
What is the Role of Exercise with Parkinson's?
By Editorial Team
While exercise is important for everyone, exercise plays a crucial role in people with Parkinson's disease (PD). Research has shown that exercise may have protective effects, reducing the risk of developing PD…
READ MORE
Mind-Body Exercises: Yoga & Mindfulness with Parkinson's
By Editorial Team
In addition to mainstream medical treatment for Parkinson's disease (PD), many people embrace additional healing techniques and practices that are non-traditional, such as relaxation techniques and other mind-body techniques…
READ MORE
Basic Mindfulness Meditation Instructions for PWP – Part 1
By Matthew Zepelin—May 17, 2017
Mindfulness meditation has become a hot topic in the last several decades. It shows up in innumerable health studies, news articles, books, apps, and more…
READ MORE
Part 1: Living Well With Parkinson's Disease
By Michael Church—May 10, 2017
You can live a successful life with a chronic disease like Parkinson's Disease (PD)! What I mean by successful is a more managed lifestyle where symptoms are under your control and the side effects of medications are more predictable and stable. How is this possible?…
READ MORE