The Unbreakable Parkinson's Person
One of my favorite shows on television, well TV2019 (i.e. Netflix) is The Unbreakable Kimmy Schmidt. On the show, which is a really offbeat comedy, the main character was kidnapped and lived in a bunker in Indiana for about half of her life before being freed. From there, she ends up in New York City, having zany adventures and trying to find herself. When she does, she finds she is "unbreakable," which is a good thing to be.
One of Kimmy's quotes that I really like is the line, "I learned a long time ago that a person can stand just about anything for ten seconds. Then you just start on a new ten seconds. All you've got to do is take it ten seconds at a time." There are many great quotes on the show, and they all make sense, but I think that one stands out here.
Small steps
In short, this is what, I feel, we need to do as Parkies. We need to take our life ten seconds at a time while we're going through new symptoms and body changes. Eventually, (most) everything becomes old hat while the slow creeping progression of Parkinson's sets in. Before we know it, Parkinson's is the new normal. What once troubled us is something we've adapted to or overcame. We become unbreakable, too.
New truths
Until then, it could be a rough ride for a while. Diagnosis is a big matzo ball to swallow, as is progression. That's why I call that day we're diagnosed "Avalanche Day" (mine is September 27, 2016, unofficially – symptoms began about 2011). We get a lot of co-morbid symptoms with our condition, but we also get some "People with Parkinson's Club" things to ponder other than just "I wish there was no Parkinson's to change people into Parkies."
We enroll in the sketchy and scary, though potentially helpful University of Parkinson's, an online college located at www.google.com. Your reality depends on what kind of an internship you get (facts, human contact, clubs, supportive people, doctors, advice)
We start to learn the names of famous people with Parkinson's, even ones who are not named Michael J. Fox. At any point, we can turn any conversation or event into a person with Parkinson's discussion (World Series baseball, the US Civil Rights Movement, singing along with the oldies at Fenway Park in Boston, paintings of melted clocks, Michael Jackson's "Thriller," the most watched TV finale ever,evangelical pastors, the early history of the band The Eagles, the Branch Davidians' 1993 standoff, and Who Framed Roger Rabbit, though some discussions, like those that come from It's the Great Pumpkin Charlie Brown and the fall of the Berlin Wall, are based on incorrect understandings).
We bookmark this website (yeah, Health Union!) and the Michael J. Fox Foundation. Then we watch Back to the Future to feel a kinship with Mr. Fox (at least I did).
We find ourselves personally at risk in the debate of lifetime healthcare spending caps and whether pre-existing conditions are covered (also cost of insurance), regardless of previous opinion.
We are "dependent" on others more and more.
Many relationships contemplate what "in sickness and in health" means when the fairy tale gets "real."
We accept our inability to do things we once thought we'd never give up.
We now have a person we call "my doctor" and a medication routine.
We make bucket lists and prioritize what to do first or before we can't do X.
Hopefully, we become "unbreakable," too!
Bonus: if we're really lucky, we get some perspective on the big world of people all around us (empathy, patience, and forgiveness… in spite of the fact our fluctuating biochemical levels may make us more irritable).
The old "ho, hum"
When we wake up from this "process," we may find we're living in the dog days of Parkinson's. No new symptoms are happening, but the old ones aren't leaving. This 1950s style science fiction movie we're in doesn't change us into something else overnight (small victories!). Things are still happening, but it's a gradual decline. Because of the change in our chemicals, we're yawning, exhausted, and inactive more often. All too many of us are sad and wondering "why me?" or thinking about missed opportunities as regrets build up.
Sadly, to feel "broken" (or depressed or worse) from time to time can be a part of life. It happens, but we can and should talk to professionals and loved ones, as well as other care partners, if it does. Help is a great thing.
Get up
Also, we need to be aware that if we don't stay loose, Parkinson's will set in quicker. That's why doctors encourage us to exercise, and that's why I'm glad I still see Parkies talking about their active routines (thanks, Wayne!). It makes me want to get up off the sofa and do something other than just watch Netflix…
Like being with people who still smile when "it happens."
"I felt rigid and tremor-y yesterday; this is the new normal. I'll just do what I can to keep going and 'being.' Let's go do an X, Y, or Z, or maybe all three!"
We like to say, "I have Parkinson's, but it doesn't have me," but how do we live unbreakably and come to a place where we just get to be us, not thinking about tomorrow's possible changes or when the cure will come? The author of the hyperlinked article seems to get it. How can I?
Ten seconds to freedom
I guess Ellie Kemper's unbreakable character would have me and the rest of us start ten seconds at a time until the next ten seconds doubles and triples and then becomes so long we just get to be comfortable with the new us, bradykinesia and gait problems and all.
Sure, there's going to be another symptom, but there's always going to be something else. Nothing is perfect. Enjoy the time between the challenges. Keep enjoying life with no regrets even if hyposmia won't let you take time to smell the Parkinson's tulips (they're still beautiful to look at).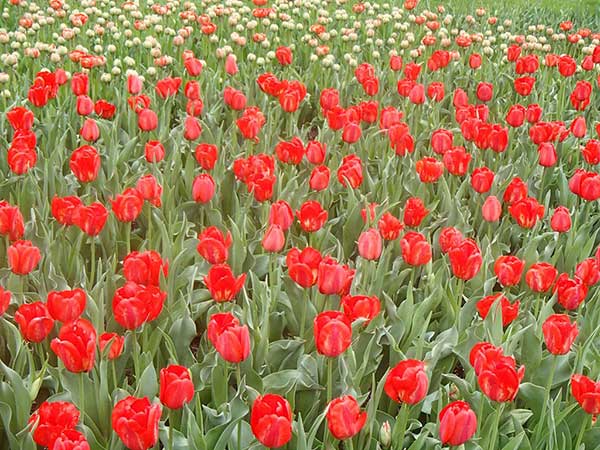 When you reflect on your memories, you'll be glad you did.
This article represents the opinions, thoughts, and experiences of the author; none of this content has been paid for by any advertiser. The ParkinsonsDisease.net team does not recommend or endorse any products or treatments discussed herein. Learn more about how we maintain editorial integrity
here
.

Community Poll
Has it been difficult for you or a loved one to maintain hobbies?