An Interview With Parkinson's Advocate A.C. Woolnough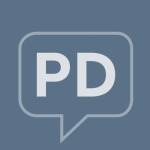 By Editorial Team

·

July 5, 2018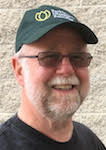 A.C. Woolnough is a second-generation Person with Parkinson's. He was a public school educator (teacher and principal) for 38 years. A.C. writes a monthly column about his journey with PD. He travels as a research advocate and promotes the 2019 World Parkinson Congress (Kyoto, Japan). Married to his care partner, Pamela, they have four sons and five grandchildren. That's one of the reasons A.C. is so passionate about being involved. It is his hope and dream that PD will be a thing of the past by the time they grow up.
Describe your Parkinson's diagnosis journey
I was first exposed to Parkinson's more than 50 years ago. The owner of our apartment building became good friends with our family—and I watched Roy steadily decline over a few years with his PD. Fast forward 30 years and I saw my dad start to slow down with tremors, stooped posture, shuffling gait and soft voice. Turn the clock forward another 20 years and I watched a slight tremor in my left arm start to get more pronounced. My primary care physician that it would go away; then he thought it was essential/familial tremor; then he referred me to a neurologist—a sleep specialist. I finally saw a movement disorder specialist who gave me the official diagnosis. What surprised me the most is that it was so unfair. I've tried to live my life according to the golden rule, but Parkinson's simply doesn't care.
If you had to pick one, which area of your life has been most affected by PD?
The area of my life that has been the most affected is how different my retirement has been from what I expected—which was golf, reading, TV and mowing the law when I had to. Instead of a slothful existence, I now had something to do. I began attending conferences—and then presenting at some. I have participated in over 20 studies and given blood, spinal fluid, tissue samples, saliva and images of my brain. I became involved with the Parkinson's Foundation (formerly PDF and NPF) as a member of the Advisory Council; I write a monthly PD column in a local magazine; lead a support group; and was recently selected as an Ambassador for the 5th World Parkinson Conference (Kyoto, Japan) in 2019. In other words, I now have a nearly full-time job as an advocate for PD—and it feels great.
How do you explain what it means to have PD?
I explain PD with the metaphor of a snowflake. No two are alike. Given the many motor and non-motor symptoms, we all have a different combination and each of us have our unique version of the disease. Or, as my grandkids say, I can make a milkshake without a blender. It's important to have a positive attitude and be able to laugh.
What's one thing you've learned throughout your PD journey that you want others to know?
Of critical importance is to have the right doctor—in this case, a movement disorder specialist (a neurologist with an extra two years of training). Also vital is movement—keep moving so you can keep moving. As a hiker on the Pacific Crest Trail told me: You do because you can, and you can because you do. Let that sink in—it's a true kernel of Zen wisdom.
As an active advocate in the PD community, what do you feel has given you the greatest sense of accomplishment?
My greatest sense of accomplishment is a combination of participating in research and encouraging others to do so. How else will we discover better treatment and therapies; how else will we slow the progression of the disease; how else will we find a cure? Another of my guiding principles are the words associated with Rabbi Hillel: If not me, who? If not now, when?