An Interview with Parkinson's Advocate Lorraine Wilson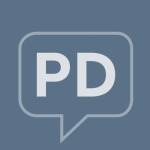 By Editorial Team

·

September 20, 2019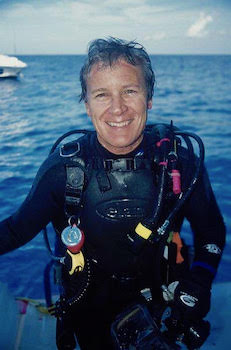 Lorraine Wilson is a Parkinson's disease advocate hailing from Texas. Before retiring in mid-2018, she was an educator for 41 years teaching both lecture and activity classes, including first aid, lifeguarding, water aerobics/fitness, and scuba diving. Lorraine and her husband operated a dive center, which later became an aquatic facility. She may be out of the classroom and dive shop, but she remains actively involved with her former colleagues in exercise research studies related to Parkinson's and she works on leading dive trips that cater to persons with PD.
What are you inspired by? What helps you keep going every day?
I am grateful to be inspired by many different things because if one thing hasn't motivated me on any given day then I go to the next. I am inspired to scatter joy and that's a little difficult to do if I don't have a good attitude, thus I am mindful about seeking and choosing joy on a daily basis. One thing that helps me with that is a Facebook group about joy that I lead. I am inspired by persons with more difficult circumstances than mine who never give up. The thought of them having to work harder than me to accomplish daily tasks reminds me to be grateful. Again, it's got a lot to do with attitude.
I am inspired by my faith because it is the leading contributor to my ability to have hope. I definitely need to have hope in many forms to inspire me to keep trying to live well. I am inspired by the content of a Lifetime Wellness course I taught for years during which I encouraged students to consider physical, social, emotional and spiritual wellness and the "live well today" message and resources of the Davis Phinney Foundation, for which I am an ambassador.
What does your role as a Davis Phinney Ambassador entail?
As an educator, I started teaching myself as much as possible about Parkinson's once I received my official diagnosis. Part of my PD education included reading many research articles and visiting various websites including The Michael J. Fox Foundation for Parkinson's Research, The Parkinson's Foundation, and Davis Phinney Foundation, which is where I learned about their ambassadors. I sent an inquiry, completed the application, and visited with the program manager who later told me I'd been accepted.
As an ambassador, I share resources geared toward helping persons with Parkinson's live well today. That is such an important message! I seek to connect with individuals and families in my local area via phone, email, social media, presentations, hosting an exhibit table, distributing the Every Victory Counts manual, contributing periodically to the blog on the Phinney Foundation website, offering Sidekicks, and volunteering at a Victory Summit, which is a one-day symposia with many opportunities for attendees to learn and be inspired. I share information about the foundation's webinars, podcasts, and YouTube channel.
In what other ways are you involved in the PD community?
Conduct research projects for persons with Parkinson's (PwP)
Lead the local support group
Conducted Sidekicks, an intergenerational program that brings together PwP and youth
Spearheading participation in The Sketchbook Project (sketchbookproject.com) so we might inform others about PD through sketches and journaling and inspire those with PD to live well today, which is the designated theme given our 60 sketchbooks that are being completed by persons across the nation.
Submit short stories or such to various websites like ParkinsonsDisease.net!
Participate in Fox Insight and check periodically to see if I qualify for a research trial of any sort.
Heighten community awareness about PD:

Recorded PSAs that have been broadcast over the radio
Worked with our mayor and state legislators to proclaim April as Parkinson's Awareness Month
Was featured in an online publication by the university where I taught for how I was responding to my PD diagnosis and why/how that initiated our research including offering undergraduates the opportunity to be research assistants
What's one thing you wish loved ones who support people with Parkinson's knew?
I think this changes as the disease progresses, but first I'd say I hope they know we love them. I want others to know that typically the person with Parkinson's doesn't recognize or understand the various motor and non-motor symptoms as they begin to accumulate. I didn't know why I lost my sense of smell or that it was related to PD. My husband noticed one arm did not swing when I walked before I noticed, although I'd already recognized that my kick while swimming and scuba diving was not "right." I was perplexed by my developing balance oddities and poor sleep habits. I was still "me" and could thus far do what I'd done all along, but maybe a little differently.
People with Parkinson's might feel guilty and embarrassed. Anything others say or do to help us feel normal is much appreciated. Further down the road, I suspect PwP wish their care partners would remember we love them even if we can no longer say it clearly or show corresponding facial expression. It's hard when a former two-way street becomes a one-way street and I want care partners to know they must take care of themselves first or they may burn out trying to care for their PwP.
If you had to describe having Parkinson's in one word, what would it be? Why?
I'll go with exasperating because PD can be "intensely irritating and frustrating" (Google Dictionary). I chose this word because even though I focus on the positive, reality rolls in fiercely and living well with PD constantly demands my attention. I never thought about having to think about my posture because it was no longer automatically upright or my balance because my weaker side wants to "give in" or to swing my arm when walking when it used to do so all by itself, and so on! The PD body definitely has a mind of its own and it rarely asks me my opinion but at least, for now, I can usually think it into some version of "me," particularly due to the fact that my body responds favorably to carbidopa-levodopa.
What is the most memorable story that you have from being a scuba diving instructor?
One of my university scuba students fell immediately in love with diving and took several advanced courses until he became a divemaster. He worked for us and we traveled to some great dive destinations where we continued to share the love of all things scuba. He moved back to his hometown after graduation, got a job, and later bought the business. We would commiserate about being small business owners and he repeatedly said he wished he was diving more often, but it was hard with no one in the family certified and to justify leaving work for a week.
We stayed in touch and traveled together when he had time. He talked now and then of moving back to take over our business when we wanted to sell. Then he met a girl. He didn't know what to do. She didn't swim. She sure didn't dive. But he loved her, and they married. A few years later we got the call. Could we all travel to Bonaire so I could teach her to dive? Of course we could, and I did. Then we made a trip to Roatán before his work got even busier and they had two wonderful babies. He wanted me to teach the kids to swim. We tried to get together. He was busy and we were busy.
Finally, when those little ones were six and nine, I got the call. "Will you teach the kids to swim? We will take our vacation and come to you." What an honor and what fun we had during swim lessons. Even mom got in the water to improve her stroke technique. So, from one open water diver to two, from one swimmer in the family to four, and for a lifelong friendship, it's been a great journey. You must also know that my husband and I never had children. Upon learning that I had Parkinson's, this young man, now middle-aged, assured me that his family was my family, and to think it all started with a dive class long ago.