Caring for the Caregiver—The Caregiver Journey
For National Family Caregivers Month, we are celebrating caregivers (or sometimes known as "care partners"). Caregivers are selfless, kind-hearted, and often exhausted individuals. So please know, we appreciate YOU—the caregiver—this month and every month!
To learn more about caregivers in our community, Health Union LLC conducted a large survey that asked several questions about what it's like to care for someone living with Parkinson's. Over 400 caregivers responded. Here are the highlights from what our caregiver community shared with us.
Caregivers are usually in it for the long haul
Caregivers are incredibly involved in the care they provide. Over half of respondents told us that they've been caring for someone with Parkinson's for 4 or more years. More than half (53%) report that they are working alone — they are providing care all by themselves. They also report that they are extremely involved in doctor office visits, speaking directly to healthcare providers about their cares and concerns. More than three-fourths are very involved in making treatment decisions, as well.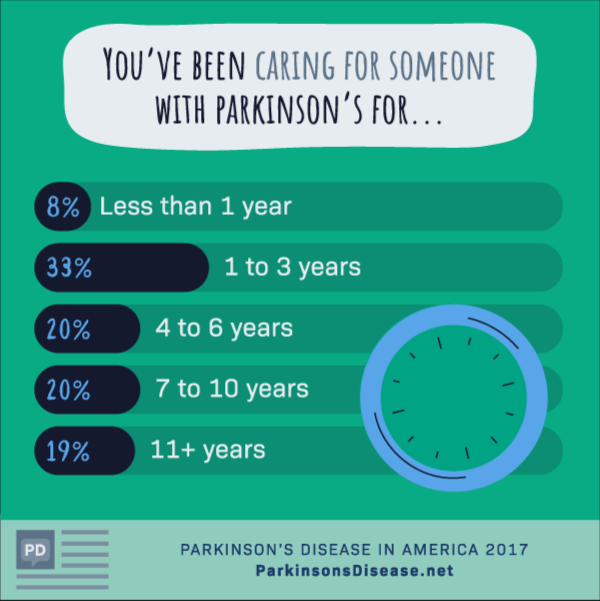 Caregivers face challenges, but can't take "sick days"
Most respondents (85%) report that they provide support every single day. The main reasons why a patient seeks assistance from a caregiver are to drive to doctor appointments, provide emotional support, perform day-to-day activities, and help with personal care.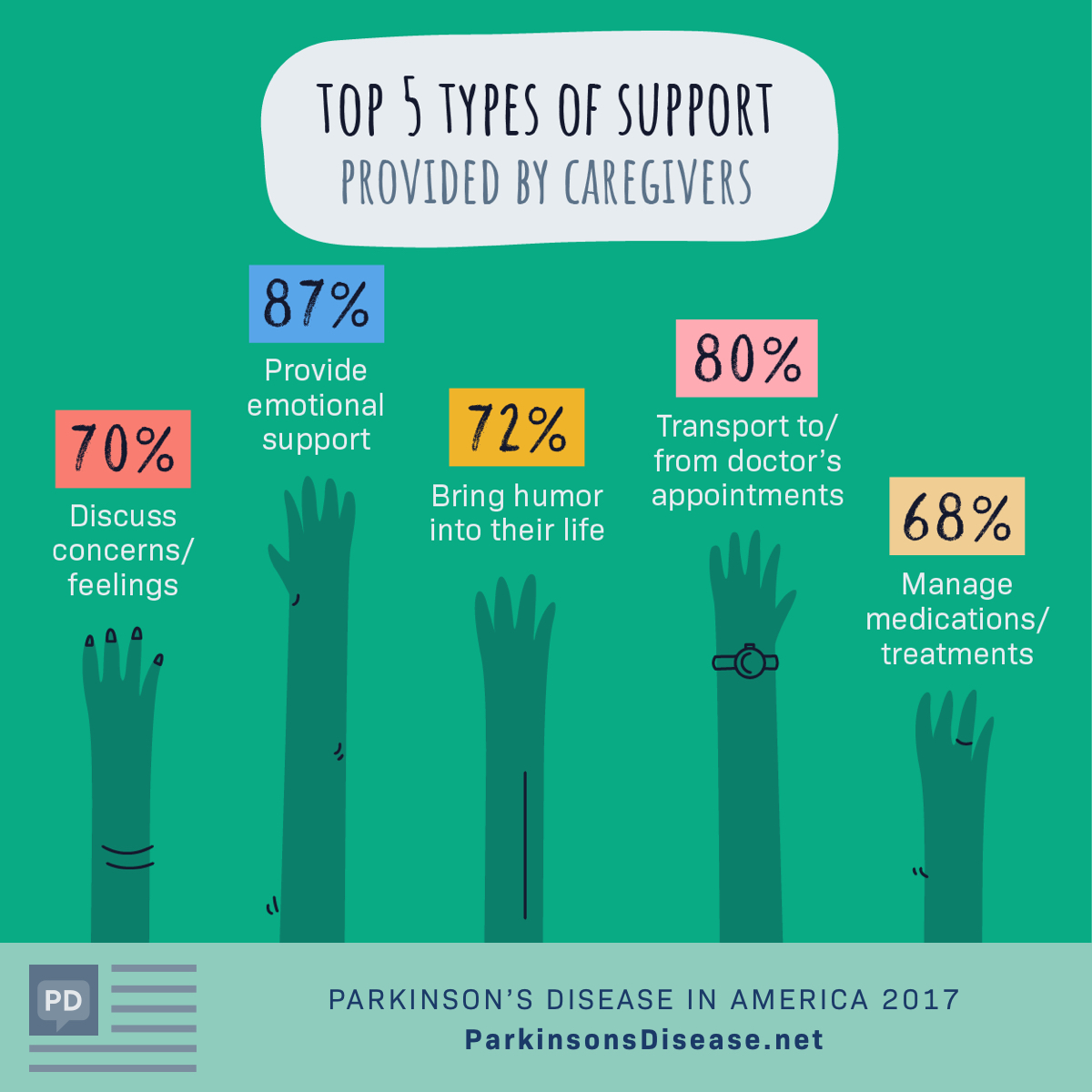 For many caregivers, providing daily physical and emotional support is difficult to keep up with. Undoubtedly, there are challenges that caregivers face all of the time, and some may be harder to deal with than others. These challenges range from simply having patience to dealing with the progressive symptoms to…well…everything.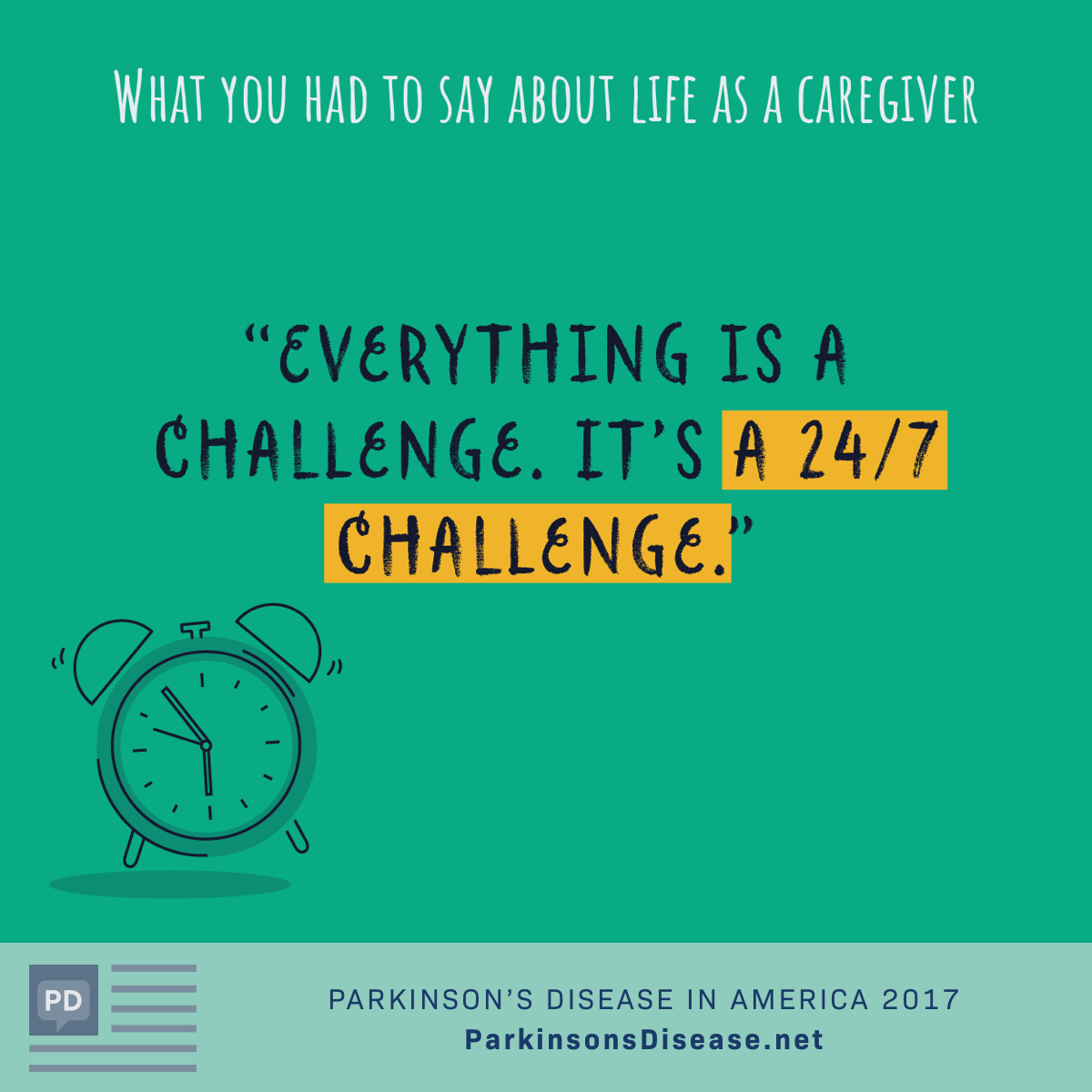 Caregivers have fears, just like anyone else
When their loved one was first diagnosed, many caregivers stated that they felt like they had little knowledge of Parkinson's. At the time of diagnosis, Parkinson's was a disease they didn't understand—a disease that seemed big and scary and unmanageable.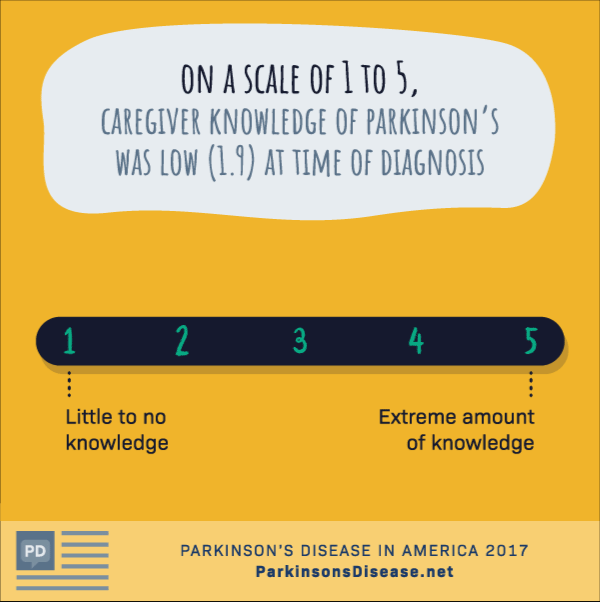 Now, as they think about the future, many caregivers have concerns about their own ability to care for their loved one and often wonder who will provide the care if they can't?!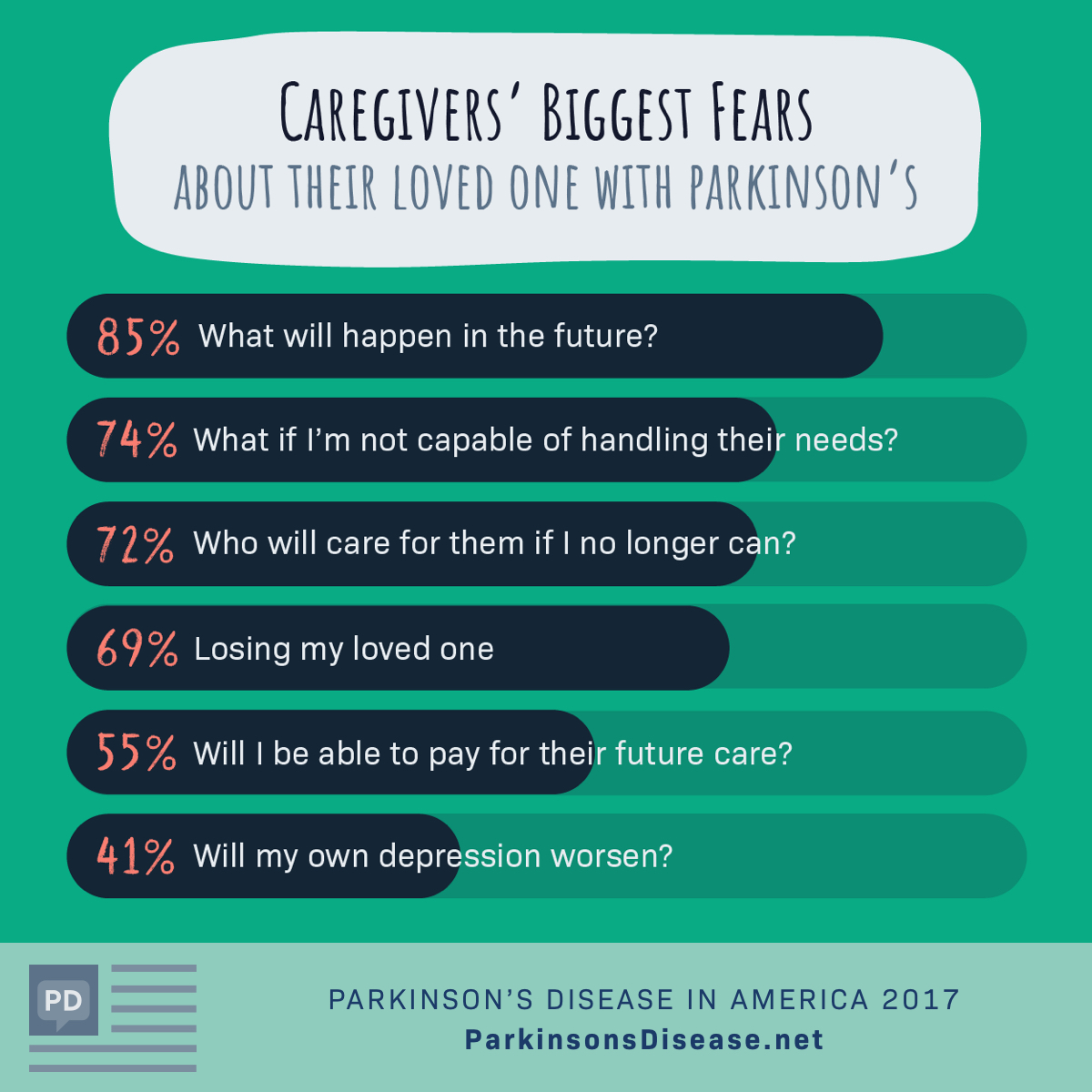 Most caregivers agree that they are afraid of the potential long-term complications of Parkinson's. Caregivers view Parkinson's as a debilitating, horrible, challenging, and cruel disease. Luckily, there are several therapies out there that make Parkinson's symptoms more manageable for patients, but that may not take away the worry that caregivers feel.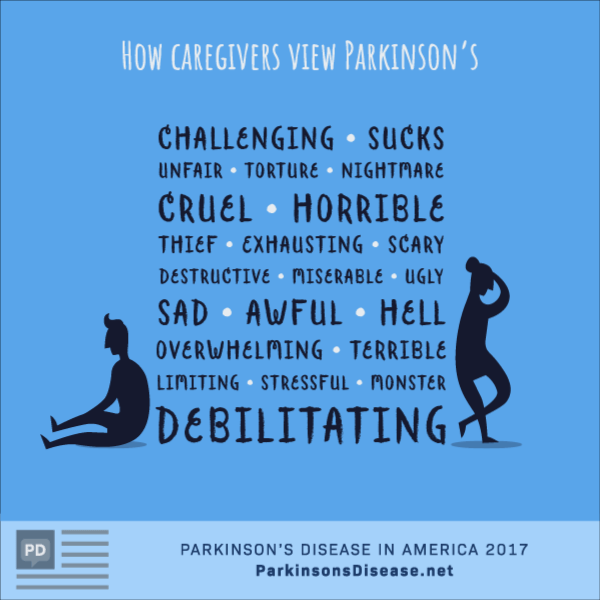 Caregivers should be care-receivers, too
Providing care day in and day out can be draining and exhausting. Many caregivers feel tired or have little energy, have physical pain or aches, and/or suffer from sleep issues—which is totally understandable! It's a physically and mentally draining job!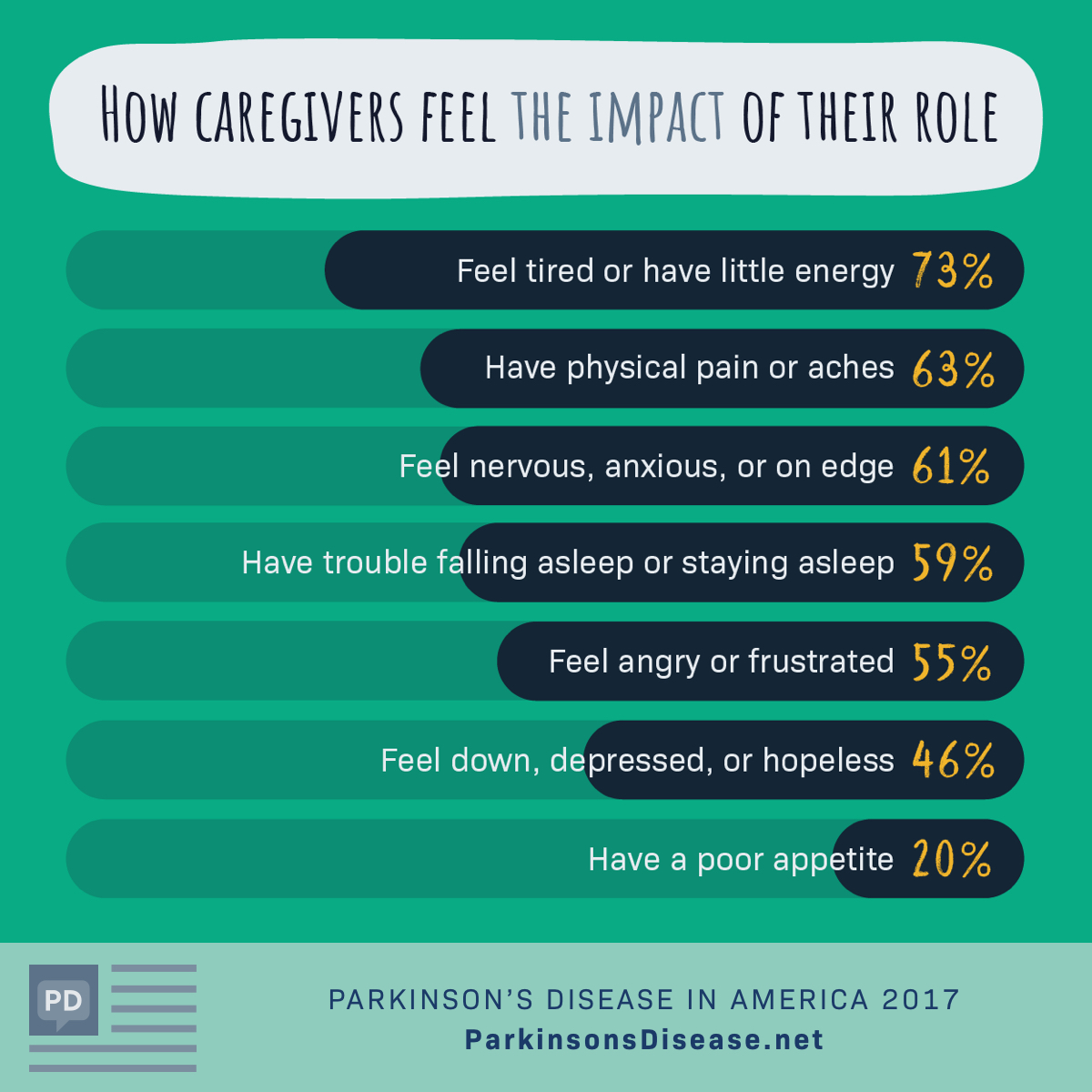 There are ways to cope with the stress that Parkinson's can bring. More than three-fourths of our respondents (79%) talk with family or friends to cope. Some other strategies for coping include turning to prayer or spirituality, humor, and sleep/rest.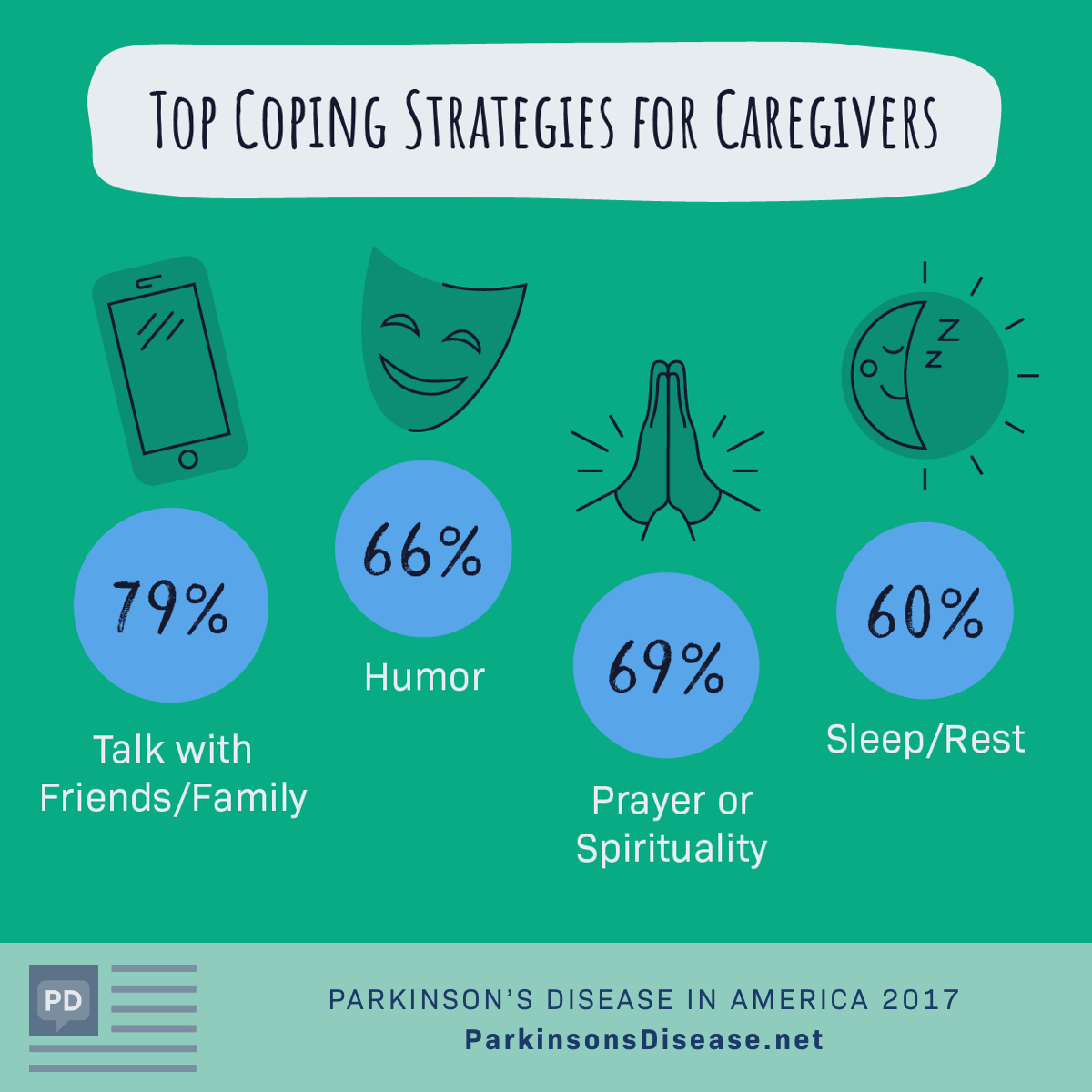 At ParkinsonsDisease.net, we want our caregivers to feel like they can find support right here. If you want to find others that may just be going through a similar experience to you, don't forget to stop by our caregiver forum and/or Facebook page!
The Parkinson's Disease In America 2017 online survey gathered insights from 444 caregivers of people who are currently diagnosed with Parkinson's to better understand their role as a caregiver, as well as the impact on their lives.

Community Poll
Have you or a loved one ever tried speech therapy?