Nikki Louiselle
Last updated: July 2020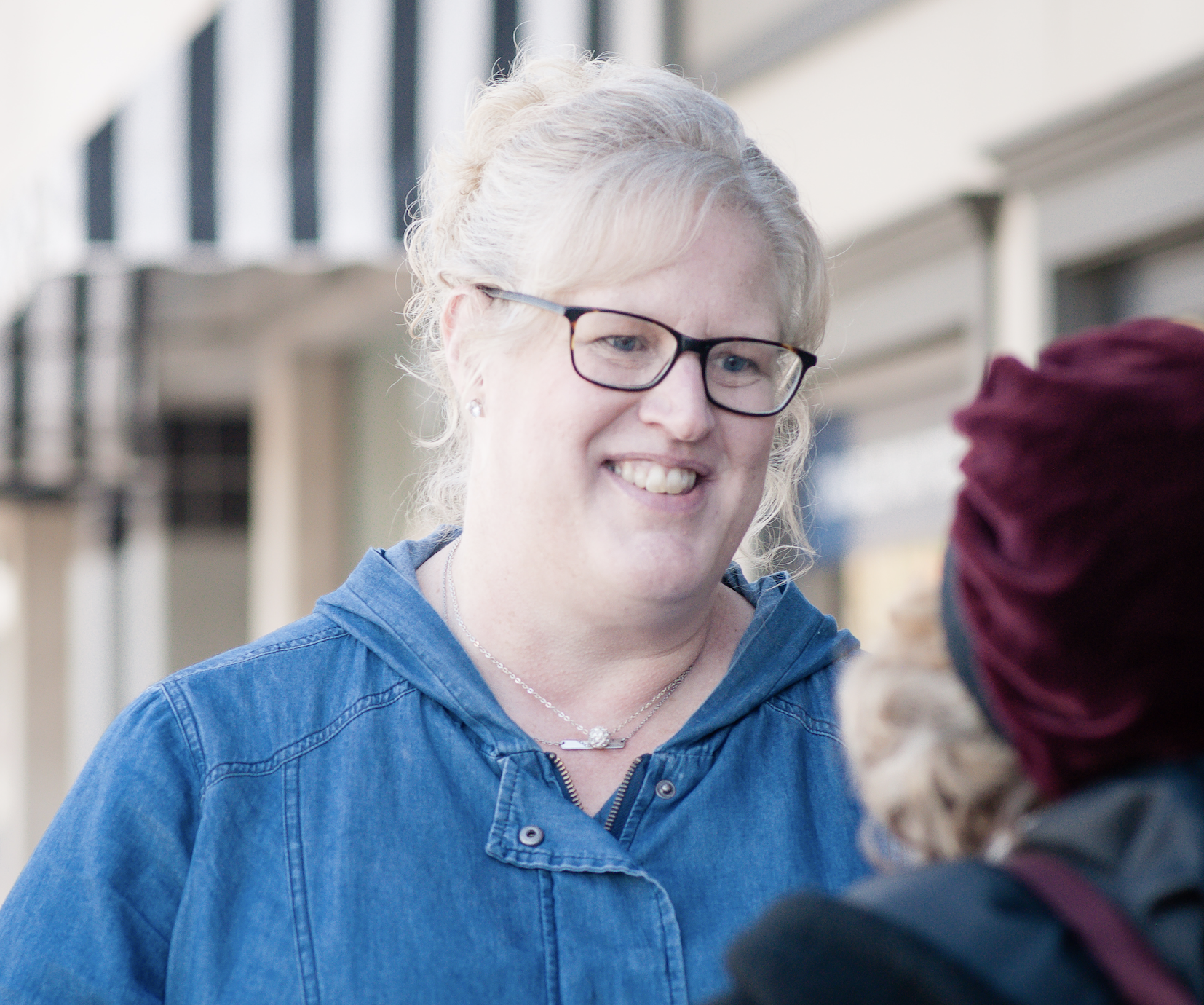 Nikki was diagnosed with Parkinson's disease on November 7, 2017. She was 45 years old, working at a job she loved and busy at home with her husband and four active teenagers. Parkinson's disease was not even on her radar. She had been diagnosed with an autoimmune disease just three weeks prior and brushed the nagging right-hand tremor off as an annoying, new symptom of that disease. Both her primary care physician and her rheumatologist recommended and pushed for her to see a neurologist who ultimately diagnosed her with young-onset Parkinson's disease (YOPD).
As a way to cope with the discomfort and heaviness of the dual diagnosis, Nikki turned to a comfortable and familiar habit...writing. And, what started as a private journal, a place for her to get her worries and thoughts out of her head, organically transformed into a public blog, "Just Shake It Off", where she shares her journey through YOPD and the impact it has on her family.
As her blog grew, so too did the pull to "do more". A self-proclaimed information hoarder, Nikki started digging into literature and research, looking for opportunities to learn everything she could about Parkinson's and to find others who were traveling the same journey.
Living in a rural area in Northern Michigan, Nikki quickly found out that resources and in-person support groups had a tendency to be limited and geographically widespread. She began participating in forums and support groups online. Her blog posts and her story found their ways to online publishers and advocacy websites, which eventually led her to Health Union and ParkinsonsDisease.net.
"I want to make a difference. I want to use my voice as an opportunity to educate others...to bring broader awareness to Parkinson's disease, particularly those with YOPD."
While the goal would be that it no longer be necessary, Nikki wishes to work toward founding and fostering Parkinson's support groups in her hometown.
"I want to make my family proud of my journey. I want my kids to see me turn a challenging diagnosis into a successful opportunity. I want them to see me fight back."
Click here to read all of Nikki's articles on ParkinsonsDisease.net.