John Reyes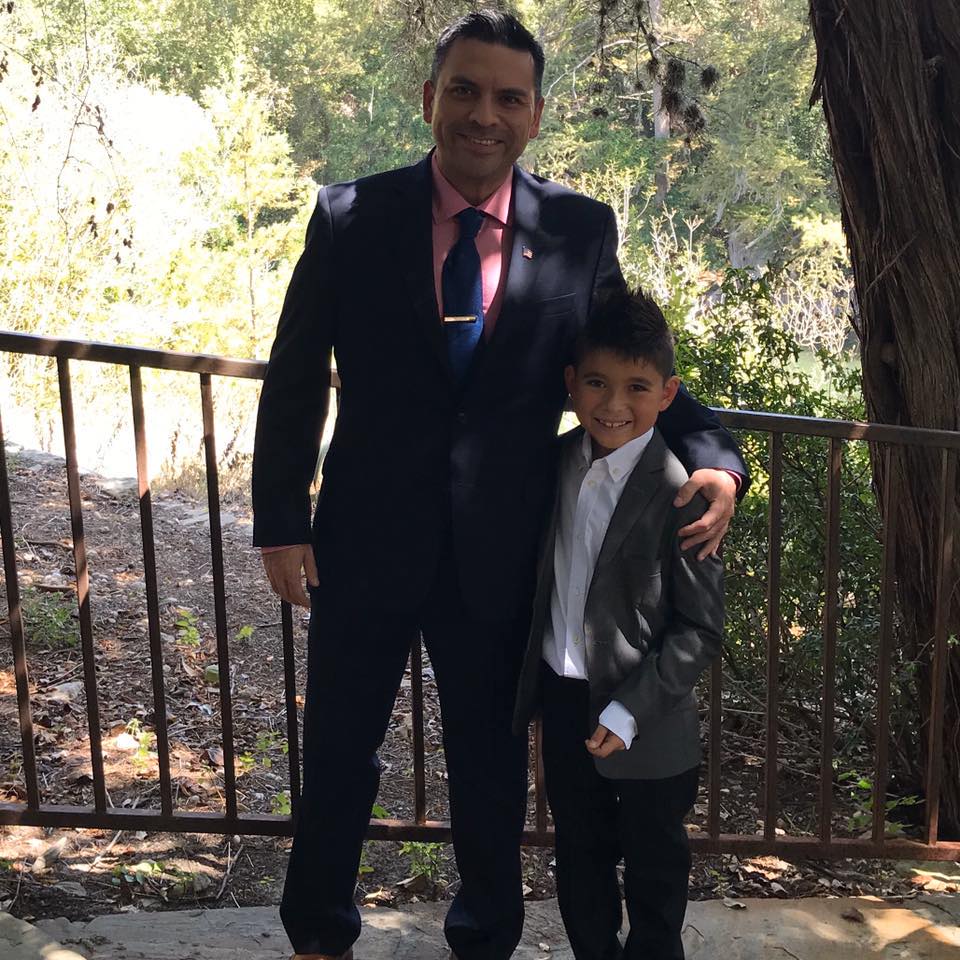 John's life has been one giant visit to the hospital. One of his first memories was seeing his mother in a hospital bed getting cancer treatment. He asked her for the chocolate chip cookie that was leftover from her evening meal. She gave it to him, and he'll never forget the taste of that cookie. While the cookie didn't survive, his mom is still alive and well after spending most of John's youth battling cancer off and on. It's a marathon, not a sprint. John's dad died on his 50th birthday due to complications from diabetes/kidney failure. There were no cookies that day.
Over a decade ago John flipped a truck on the highway and smashed his head through the glass and onto the asphalt of the highway. He survived, because this isn't some crazy ghost writing this. Unfortunately, he developed epilepsy. Even more unfortunate is that his seizures don't respond to medications and he currently isn't a candidate for surgery. His Facebook relationship status with Epilepsy: It's complicated. Later during a yearly visit and subsequent follow ups, John learned he has the same diabetes and kidney failure that his dad had. Thanks for the gift dad! Can I regift it? How could perfect John have such a horrible health condition? You are fat, over 100lbs too fat, his doctor told him. Well, that'll do it. She gave him time to make lifestyle changes including diet and exercise to show improvement or she would be forced to start him on insulin. Did she just challenge him? Never one to back down from a challenge, John lost over 100lbs and while there is no cure for diabetes, he is "pre-diabetic" and his kidney function improved.
Those are enough obstacles to overcome to last a lifetime, but John overcame them all so that right now he can tell you that…he was diagnosed with Parkinson's earlier this year at the age of 36. Wait, what? It's okay, he's good at navigating around obstacles. Maybe it is that he has since turned 37 and the wisdom of the last few months has led him down this path or maybe he has zero wisdom at all, but John decided to fully dedicate himself to helping those with Parkinson's. He is currently the president, blogger, and janitor for You, Me, and PD. He works with the Michael J. Fox Foundation and Team Fox as an athlete raising money for a cure. He'll be running in the Walt Disney World Marathon Weekend in January for Team Fox. His current passion is working with the Houston Area Parkinson Society to raise funds, awareness, whatever they want, because he believes strongly in the services and programs they provide. He'll be running in the Chevron 5K during marathon weekend in support of them as well. Sometimes bad happens to good people so that good people can help others with the bad. All the bad that has happened is just training to help others. John isn't trying to save the world, just one person.
When John isn't trying to save one person, he enjoys being a YOPDad to his son Joshua and playing with his dog Skye. He has a bunch of degrees and certificates from a bunch of universities, but the degree in life lessons from his grandparents is the one he hangs on the wall. John currently lives in Houston, TX and is a Skittles connoisseur. He also enjoys all things zombie, except Rob and being one.
Click here to read all of John's articles on ParkinsonsDisease.net.