Don't Lose Sleep as a Parkinson's Caregiver: Part Three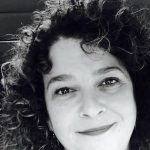 By TK Sellman

·

July 9, 2019
In part one, we addressed secondary sleep problems and strategies for getting nighttime assistance so you can get more and better sleep. In part two, we highlighted ways to manage daily schedules to preserve your sleep quality, then embarked on a journey into that nebulous region known as sleep hygiene. In part three, we focus on the realities of caregiver burnout, with sleep-related tips for its prevention, and take a look at mindfulness.
Caregiver burnout: The sleep connection
According to the Mayo Clinic, risk factors that lead to caregiver burnout include the following (with possible links to poor sleep):
Caregivers: Heroic, not superhuman
Being a PD caregiver seems to require superpowers. Perhaps your greatest talent will be in recognizing when you've overspent yourself, or knowing when to ask for help.
Recognize burnout
Check out these sleep-related signs of burnout.
Consider these sleep-friendly tips to prevent burnout:
Mind your mindfulness
The act of giving of oneself in unsustainable without intentional self-replenishment. Mindfulness means living with intention, being smart about how you spend your energy. Check out these mindfulness best practices:
This article represents the opinions, thoughts, and experiences of the author; none of this content has been paid for by any advertiser. The ParkinsonsDisease.net team does not recommend or endorse any products or treatments discussed herein. Learn more about how we maintain editorial integrity here.