What Do You Wish You Knew When You Were First Diagnosed?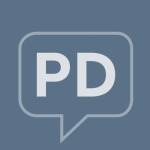 By Editorial Team

·

October 6, 2017
Parkinson's Disease is a very complex and puzzling condition. It's not surprising to learn that many people have a hard time understanding it. There is obviously a lot to know and learn when it comes to a PD diagnosis, much of which can be totally unexpected. We asked our community members to share with us one thing they wished they knew at the time of their PD diagnosis, and we wanted to share some of the wonderful insight we heard!
Being active is important
"Exercise and stay active!"
"Try to go for walks."
"Focus on nutrition and exercise."
"I would want to exercise every day"
Many of our community members stressed the importance of making lifestyle changes, most especially incorporating daily exercise. Some even recommended engaging in challenging activities that you enjoy (when possible!).
Keep a positive attitude
"Don't give up, have a purpose every day."
"Be kind to yourself and accept things will change."
 "My motto is to embrace PD, not avoid it."
 "Be strong, it changes your life forever."
"Have no fear…my fear and lack of knowledge made me deny that I had PD."
So many in our community reported that maintaining a positive attitude was one of the best things they could do for themselves on a daily basis when they received their diagnosis, and beyond. Practicing self-care to maintain your mental health can make all the difference on your journey.
Learn all you can (within reason!)
"Continuous learning keeps you empowered. Knowledge is power!"
"I wish I would have known more about the progression of PD."
"I wish I knew the effects depression and anxiety would have on me."
 "Try to educate yourself and your family."
"That it's so much more than tremors and slowness. There are so many non-motor symptoms, that you would never guess were caused by Parkinson's"
"I wish I would have known about the tremors, legs shuffling."
"I wish I would have known more about the progression of PD."
"I knew ever thought about the double vision and depth perception problems."
"If I only knew how much my PD would cost, I would have saved up some money."
"Be prepared, it's a lifelong journey."
One of the most common sentiments we heard from our community was their experience with feeling out-of-the-know, and how scary and frustrating that can be. Of course, when researching any condition, it's important to not get too overwhelmed and to find reputable sources. Communities like ours that balance understandable, and expert-reviewed information, on top of the ability to contact others with PD are a great place to start. Asking a family member or friend to help you in the search for more information so you don't get too overwhelmed.
Reduce stress
"Stress reduction is a must!"
"Keep stress levels at a minimal."
"Eliminate stress now, it worsens my symptoms."
"Reducing my stress levels could have slowed my progression and delayed my diagnosis"
Another benefit of practicing self-care, besides promoting a positive attitude, is the potential to relieve stress. So many of our members reported that keeping stress to a minimum, although it may be hard sometimes, can make even more of an impact.
Build a support system
"Don't isolate yourself."
"Surround yourself with friends, caring friends."
"Support groups, the internet and local resources are amazing!"
"Ask for help when needed!"
"Find a medical team you are comfortable with."
Please know you are not alone. Having a strong support system, including family, friends, and healthcare providers, is imperative.  Connecting with others or joining a support group, both in-person or online, is something many of our members wished they knew in advance. Also, it's important to remember that if you ever feel like your inner circle of friends, family, or physicians aren't meeting your needs or supporting you the way you hoped they would, we are always a comment or message away!
Unfortunately, none of us have a crystal ball to see what lies ahead, but our community members certainly shared some great thoughts on how they would approach their PD from the start if they did.